The assembly of the second prototype of the Crimea roadster is coming to an end. I told the publication about this
"Russian newspaper"
Director of REC "Formula Student" MSTU N.E. Bauman - Dmitry Onishchenko, who is the project manager.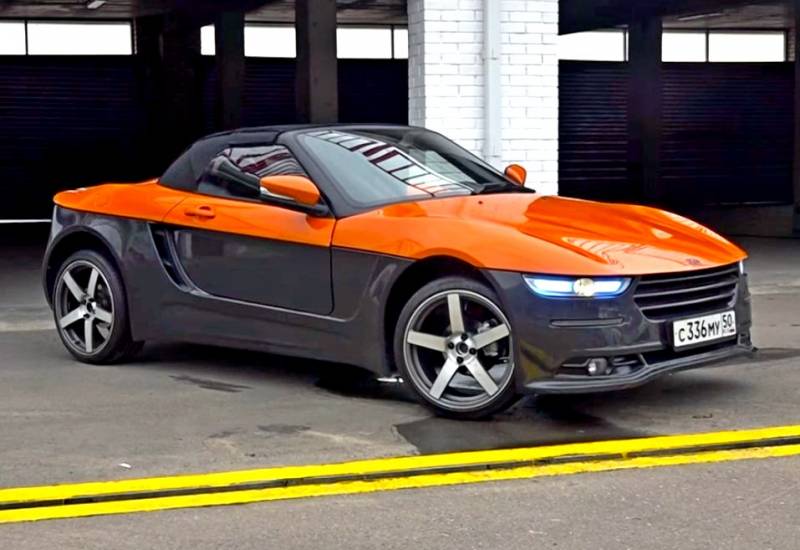 According to him, the updated version of the car will receive a more elaborate design in terms of passive safety and will have an improved assembly. At the same time, the concept retained the previous version of the chassis and power plant.
Recall that the Crimea roadster, first shown back in 2016, was created on the basis of components and assemblies from Lada Kalina. The rear-wheel drive car with independent suspension runs on a 1,6-liter engine with 106 hp. paired with a five-speed "mechanics".
Onishchenko added that in the future the brainchild of students from MSTU. N.E. Bauman is planned to be equipped with a more powerful engine with 140 hp. In addition, the roadster can also receive automatic transmission from KATE LLC, which was developing boxes for the presidential Aurus.
Regarding the possibility of mass production, the project manager noted that it could be organized at small innovative enterprises located at technical universities. However, at this point, the domestic roadster should go through a series of certification tests, which include at least seven crash tests.