ZIL, what power lurks in this name. After all, the "Likhachev Plant" was known throughout the world
technique
, which to this day continues to serve regularly in many parts of the world. And so, the legendary ZIL-133GYA trucks (Crocodile or Baba Yaga), discontinued in 1999, were put up for sale from the state reserve on the Avito trading platform.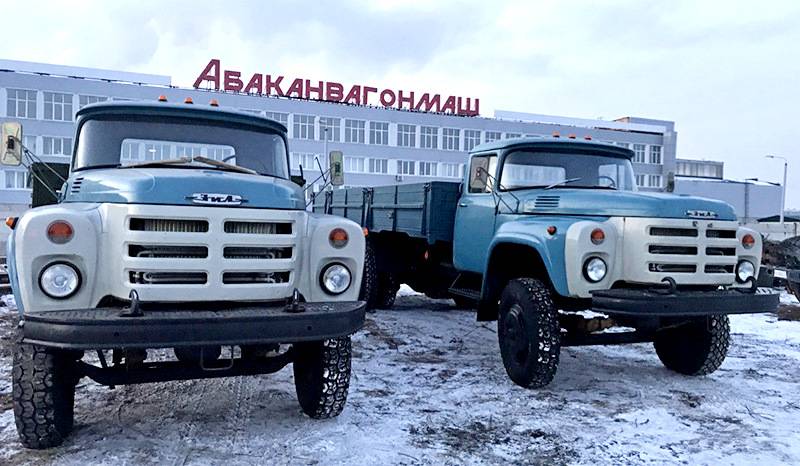 The seller reports that the trucks were properly stored for 25 years and all of them are in excellent external and technical condition. Absolutely all trucks were replaced with tires and new batteries were installed. Trucks are completely new, they only performed the required factory run-in at 1500 km.
Each such truck (ZIL-133GYA) costs 700 thousand rubles without a TCP (vehicle passport), and 750 thousand rubles with a TCP (if the buyer plans to drive the truck on public roads). In total, there are six such trucks on sale, all of them are recorded in photographs of the mentioned portal near the Abakanvagonmash plant (Republic of Khakassia).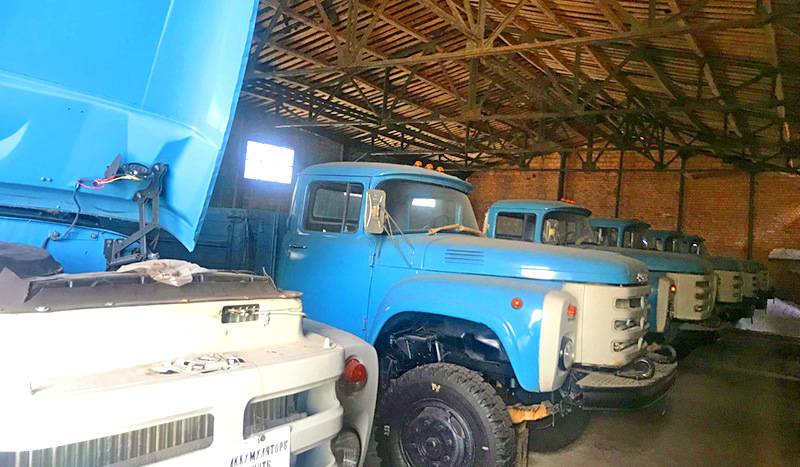 It must be recalled that the ZIL-133GYA trucks became Crocodiles because of their appearance. They have elongated hood (noses) and long chassis (trunk) with two bridges. Well, the nickname "Baba Yaga" was given just for fun because of the letters "I" and "G". These trucks were produced between 1975 and 1999.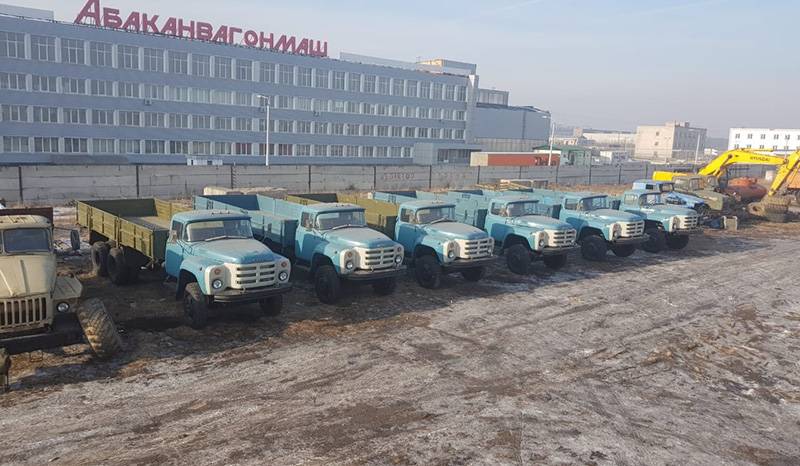 They have a lifting capacity of up to 10 tons, equipped with a five-speed manual gearbox (MKPP) and a 10-liter diesel eight-cylinder engine with a capacity of 210 hp. from KAMAZ. In Soviet times, such trucks were often used as cranes and fire trucks.