In May 2019, Washington sharply became preoccupied with Tehran's nuclear program. And for several weeks now, the media controlled by the United States and its allies reign
real
anti-Iranian bacchanalia. And now, like a bolt from the blue, the voice of the UN Secretary General Antoni Guterres was heard, which violated the information trend. He said that the American nuclear sarcophagus, located in the middle of the Pacific Ocean, began to collapse.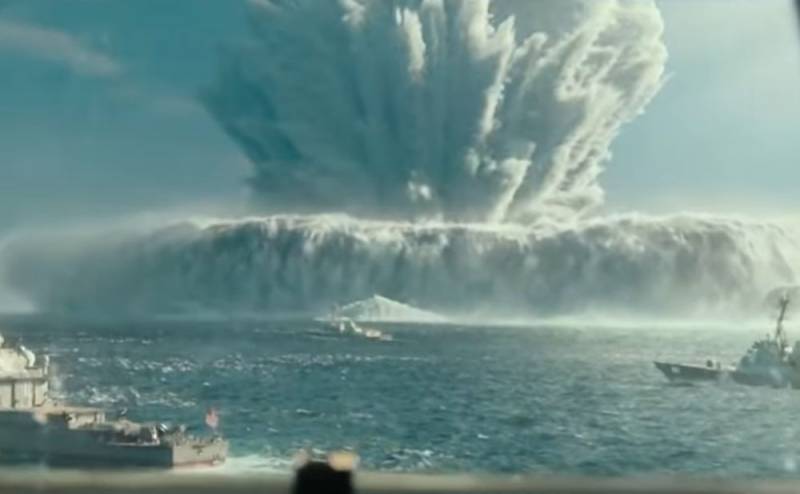 The Secretary General noted that radioactive waste (a product of US nuclear weapons tests), as an echo of the Cold War, overtook mankind. And now, there is a high probability that all the "wealth" collected under the concrete dome will end up in the Pacific Ocean, with corresponding environmental consequences.
The UN Secretary General is really concerned about the problem. Since the concrete sarcophagus with which nuclear waste is closed (Runit Island, Envetok Atoll, Marshall Islands) can really leak. And this is a real threat, compared to the mythical Iranian.
Antonio Guterres said that in the past, the Pacific was already a victim when the United States and France conducted their nuclear tests there. Dozens, if not hundreds, of nuclear explosions were carried out near the Marshall Islands. Many residents of the vast island region were forced to leave their homes, and thousands suffered from the effects of nuclear tests.
It is emphasized that the threat of leakage of radioactive materials from the specified sarcophagus is real. Moreover, the sarcophagus was covered with cracks and in the event of a severe storm, tropical cyclone or other element of nature, it can even collapse.
It should be recalled that in 2017, the U.S. authorities declassified 750 films about nuclear weapons tests that were conducted from 1945 to 1962. So humanity is still waiting for many surprises from the stronghold of the global "democracy".