When security forces detain militants and the court condemns them to lengthy sentences, the problem of terrorism does not disappear, but moves to the other side of the barbed wire.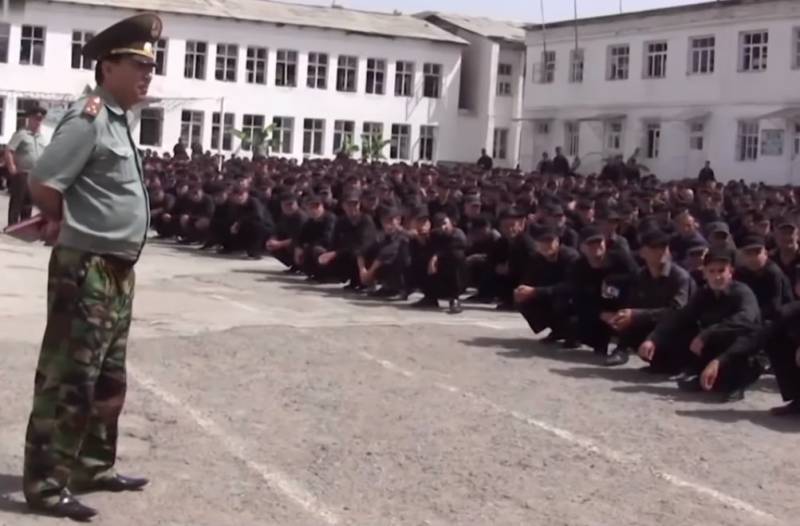 According to the Deputy Minister of Justice, the head of the Main Directorate for the Execution of Punishments of Tajikistan, Mansurdzhon Umarov, three members of the colony and 29 prisoners were killed during a riot in a maximum security colony in the Tajik city of Vahdat. This is reported
RIA News"
The group of prisoners who rioted in the correctional facility consisted of members of the ISIS * terrorist group sentenced to various terms of imprisonment.
Armed with knives, the rioters took three prisoners hostage and demanded release in exchange for their lives. During negotiations with the security forces, a showdown began in the ranks of the terrorists themselves, as a result of which hostages and 9 prisoners were killed.
During the suppression of the riot, the prisoners resisted, which led to the destruction of the entire group of militants that had taken hostages.
At the level of speculation, it can be assumed that the killing of all the rebels by the security forces was due to revenge for the killed prison staff. However, this is unlikely to ever become the property of the media.
Recall that in November 2018 in Tajikistan, in a colony near the city of Khujand, about 50 people were killed during the riot.
In conclusion, it should be noted that the problem of transferring jihad from civilian life to prison also exists in Russia. And how it can be realized there depends only on the vigilance of the employees of the penitentiary system.
* -terrorist organization banned in Russia