In the evening of May 17, 2019, the Syrian air defense systems (air defense) repelled a missile attack on the outskirts of Damascus from the Golan Heights (Golan) occupied by Israel. It is reported by the Syrian state agency SANA, citing sources in the Syrian Arab Army (CAA).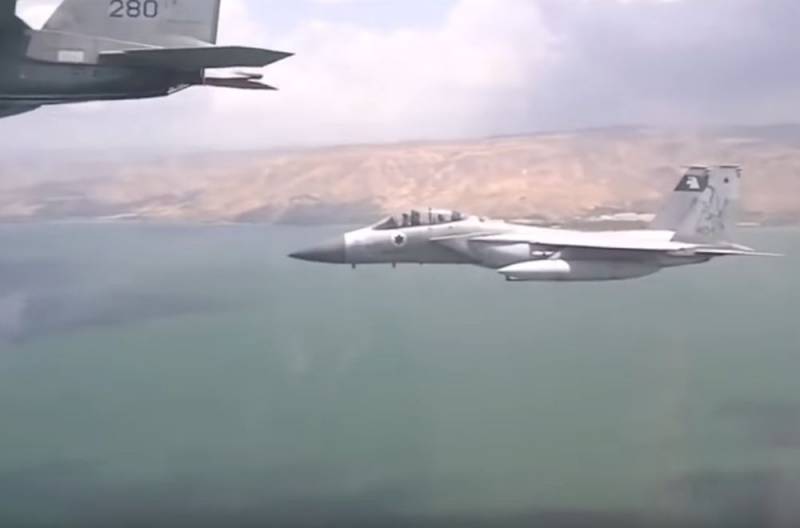 It is noted that rockets flew towards Damascus from the city of El Quneitra, located in southwestern Syria in the province of the same name on the border with Israel. By the way, a video has already appeared on the web that shows how Syrian air defense reflect this missile attack.
It is clarified that the strike was inflicted by the Israeli Air Force, their target was Iranian military installations. However, the Syrian air defense forces in time discovered and then shot down (intercepted) most of the enemy missiles (5 pieces). By the way, strikes were carried out on five targets in German, a suburb of Damascus. Israel has not yet commented on what happened. Although it is already known that Tel Aviv is not enthusiastic about the growing influence of Tehran in the region.
It should be added that the western part of the Golan (2/3 of the territory) was captured by Israel during the Six Day War in June 1967. And the UN still considers this territory to be Syrian. As for the province of El Quneitra, for seven years (2011 - 2018), it was almost completely under the control of "moderate" terrorists and other "barmaley", who actively helped Israel. Only in the summer of 2018, the SAA, with the support of allies from Russia, Iran and Lebanon, was able to free the region from militants.
In addition, it is reported that on the night of May 18, 2019, pro-Turkish militants based in Idlib province opened fire from MLRS at Khmeimim airbase and in the vicinity of the cities of Jebl and Kardah (Latakia province). Information was received about the death of one local resident and several wounded.