May 17, 2019, at about 04:00 am local time, at the airport in Odessa (Ukraine), the Airbus A321-231 airliner of Windrose airline (Windrose) made an emergency landing. He flew from the Boryspil Airport (Kiev) to Sharm El Sheikh (Egypt). However, the pilot received a message about the mining of the aircraft.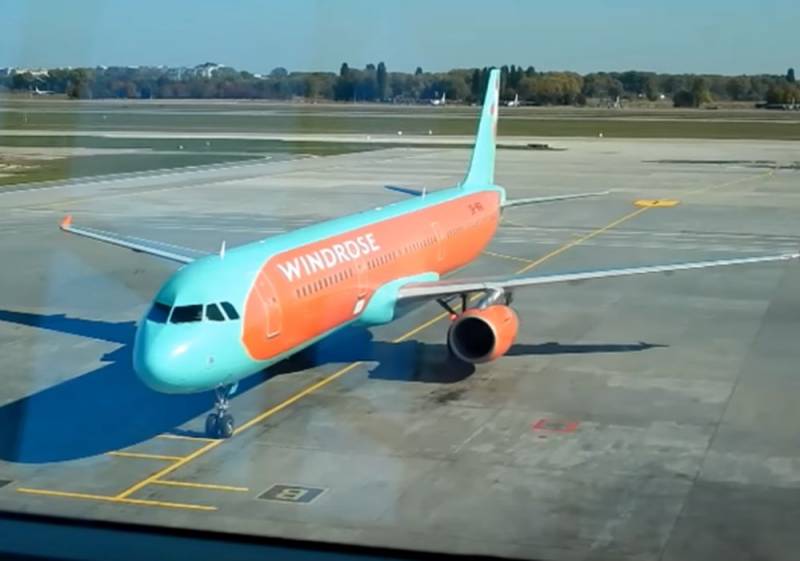 About six hours, the airliner stood in Odessa, where it was carefully inspected, checking for explosives. And as Ukrainian media reported, quite expectedly nothing was found. This case was the next in a series of such "jokes." At 10:20, the airliner took off again and headed for Egypt, heading along its original route.
It should be recalled that on April 25, 2019, the Kiev airport "Zhulyany" was evacuated passengers and personnel due to the threat of terrorist attack. Then there was a message about mining.
And on March 11, 2019, a Ural Airlines plane flying from Bahrain to Moscow landed urgently in Baku (Azerbaijan). Then the pilot was also informed about the explosive device planted in the aircraft.
In June 2018, a United Airlines Boeing 767-300 flying from Rome to Chicago was forced to make an emergency landing at Shannon Airport (Ireland). Then a threatening note was found in the toilet of the airliner.