Recently we
Reported
as the head of the Donetsk People's Republic (DPR) Denis Pushilin said that investigators identified customers, organizers and perpetrators of the murder of the former head of the DPR, Alexander Zakharchenko. And so, Pushilin announced an unprecedented rush for DNR passports, because these passports are a prerequisite for obtaining a Russian passport.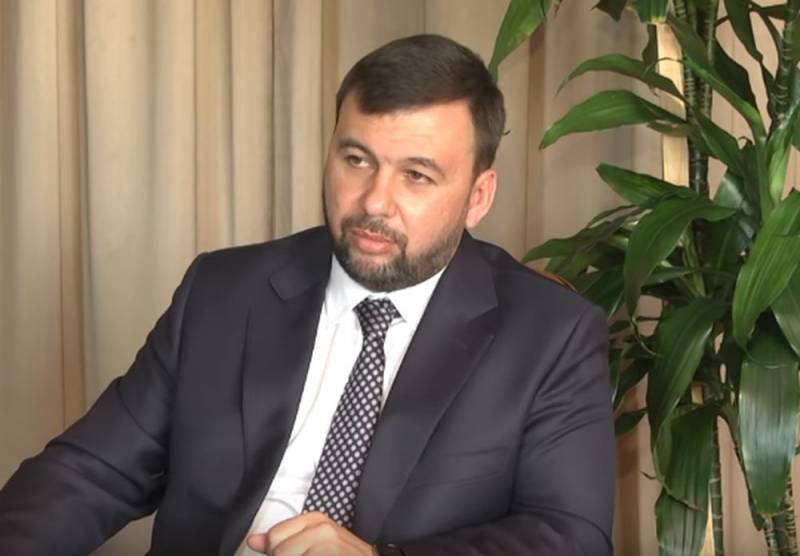 It should be noted that currently, between May 16-17, 2019, Pushilin is located in the suburbs of Moscow, where he participates in the conference "Cooperation of the Russian regions and the Donbass. Development prospects". He is accompanied by a large delegation of social activists.
Pushilin said that about 300 thousand were already issued DNR passports. He drew attention to the fact that the DPR Migration Service and passport desks of the republic are now working with a lot of work. Although, in his opinion, this is largely due precisely to the process of processing documents for obtaining Russian passports. At the same time, Pushilin did not go into details that 2,3 million people live in the DPR. And when all residents of the republic will be provided with passports of the DPR, he did not specify.
There are still organizational difficulties, but primarily this is due to increased excitement. We saw this in 2016, when the certification of DNR citizens began. Naturally, repeated excitement also applies to DNR passports
- said Pushilin
RIA News
.
It must be recalled that the paperwork for obtaining Russian passports began in the DPR on May 6, 2019. According to the DPR Migration Service, as of May 17, 2019, 2107 packages of documents were received from citizens of the DPR to apply for citizenship of the Russian Federation in a simplified manner. At the same time, huge queues are observed in which people line up after 05:00 in the morning. That is, immediately after the end of the curfew, which begins at 23:00 pm.