Recently we
Reported
like Moscow, at the conference "Prospects for Energy Cooperation between Russia and the EU," she sent a signal to Kiev and Brussels that she was ready for the next round of tripartite negotiations on gas transit. At the same time, the head of Naftogaz Ukrainy Andriy Kobolev spoke at the Concorde Capital conference, who said that since 2020 Russia has the opportunity not to use the Ukrainian gas transportation system to transport gas to Europe, even if Nord Stream-2 is not built.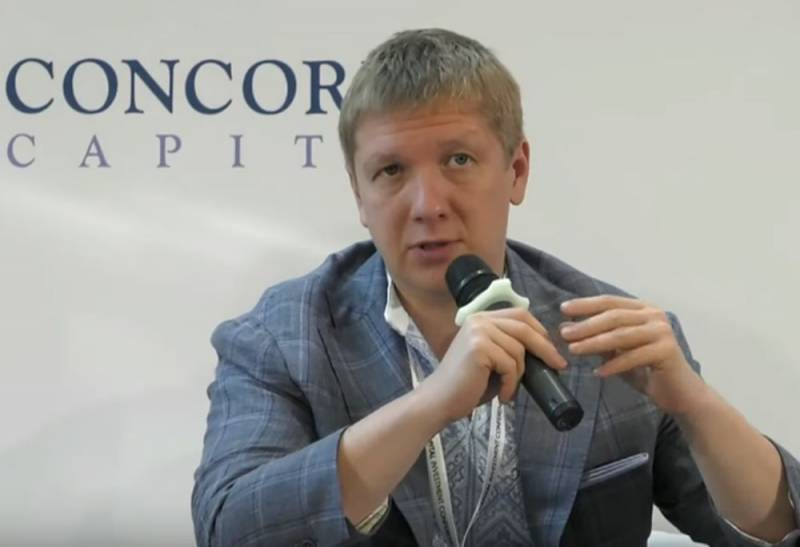 According to our calculations, the Russian side has
technical
the possibility of not using Ukrainian transit next year. Even if Nord Stream 2 isn't built
- he said.
Kobolev noted that Gazprom is now supplying record volumes of gas to Europe and creating reserves. Thus, next year it will be able to ensure minimum gas supplies to European consumers under existing contracts.
The deficit in gas supplies in this situation is approximately 5 billion cubic meters
- said Kobolev.
According to Kobolev, the likelihood that January 1, 2020 gas transit through Ukraine will stop is very high. Therefore, Ukraine needs to create additional volumes of gas in order to maintain sufficient pressure in the Ukrainian gas transportation system.
For Ukraine, the loss of transit flow means a loss of $ 3 billion in annual revenue, which is about 3% of GDP. That is, in fact, in a year we can lose all the growth of the previous year
- emphasized Kobolev.
According to Kobolev, negotiations with Russia are very sluggish, or rather, they are not at all. But he thinks that they (negotiations) will resume "sometime in June."
It must be recalled that recently we
Reported
how Russia began to buy gas from Turkmenistan, at 5,5 billion cubic meters. m per year. As for the current 10-year contract for gas transit through Ukraine, it ends on December 31, 2019.