The sanctions that the United States imposed on Terek and its commander Abuzayd Vismuradov on May 16 against the Chechen rapid reaction force (SOBR), amused the highlanders' vanity.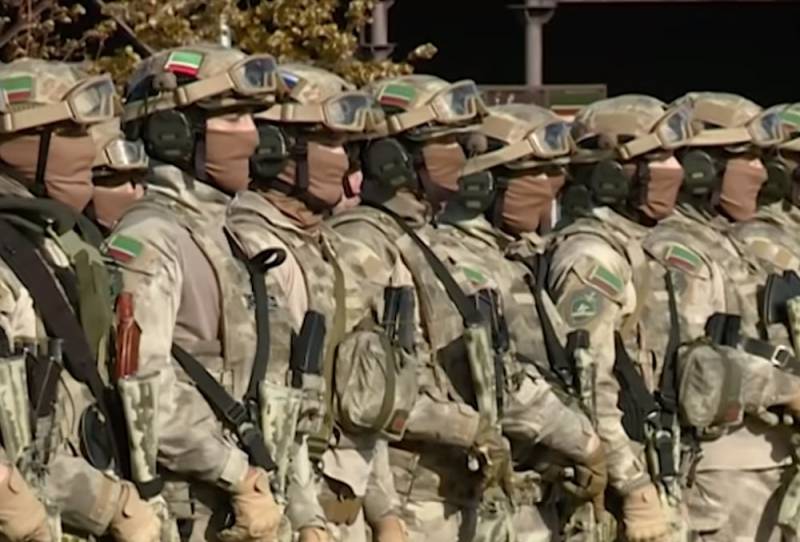 The soldiers of the detachment already knew about their fame in the world of special units, but they hardly expected such recognition.
So, Abuzayd Wismuradov called the "good news" message about his inclusion in the US sanctions list. The Terek commander stated that he considers it an honor to be on the list of US enemies. It is reported by the television company.
Grozny
.
The head of Chechnya, Ramzan Kadyrov, and the Russian embassy in the United States were unanimous in assessing such a step by the American administration: since sanctions are applied against the TERK "Terek", it means they are afraid of a small unit of a small republic located thousands of kilometers from the United States.
Actually, the Americans have something to be afraid of. After special training, Chechen special forces are ready to act in the Arctic latitudes. And everything connected with the Russian Arctic causes envy and respect in the USA.
Be that as it may, Russia will retaliate. This has already been reported at the embassy.
In conclusion, I must say that after the recent negotiations in Sochi, which both sides spoke in a positive manner, such decisions by the United States look, to put it mildly, strange.