Russia continues to actively explore the Arctic. The snowy expanses of the Far North not only store enormous and valuable natural resources, but also have great strategic importance for
economics
and security of the Russian state. Recently, the Russian authorities have been paying more and more attention to the development of the Arctic, sparing neither financial investments, nor organizational and personnel capabilities.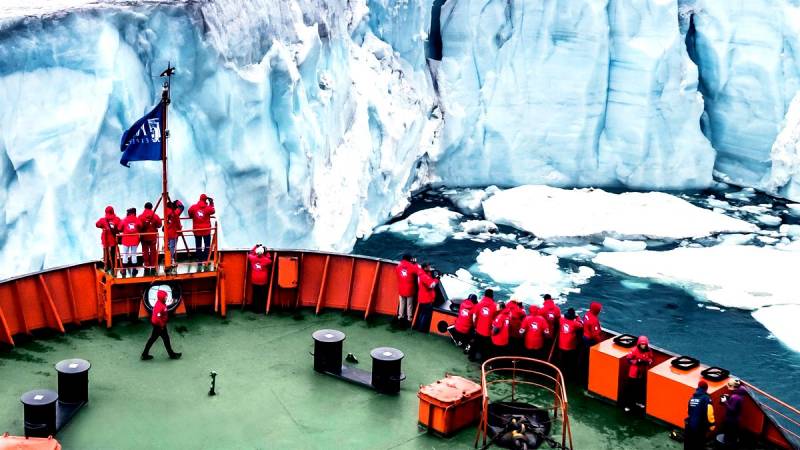 On April 7, the Government of the Russian Federation approved the allocation of 6,9 billion rubles for the construction of the North Pole ice-resistant self-propelled platform. The unique platform, according to the country's leadership, should emphasize the Russian presence in the Arctic. But the main goal of the "North Pole" is the study and monitoring of the natural environment in the Arctic, tracking the ongoing changes, etc. Given the geographical location of Russia, it simply cannot remain aloof from Arctic research, moreover, it can only be a leader in world polar research.
The construction of the North Pole platform should be completed by 2020. A plan has already been drawn up for the main expenses for the platform in 2018, 2019 and 2020. Moreover, the main financial expenses will fall on 2019, when the construction of the platform will be carried out. The Admiralty Shipyards JSC, which is part of the United Shipbuilding Corporation, will be directly involved in the construction work, and Roshydromet is the customer for the construction of the platform.
The North Pole project has no world analogues. Until recently, drift stations were used in the Arctic, with the help of which sea ice, atmospheric features were studied, and the ecological situation in the Arctic region was estimated. The data obtained was then used to issue weather forecasts, to ensure civil and military aviation flights, and for the needs of the Navy. Such stations operated on large perennial ice floes.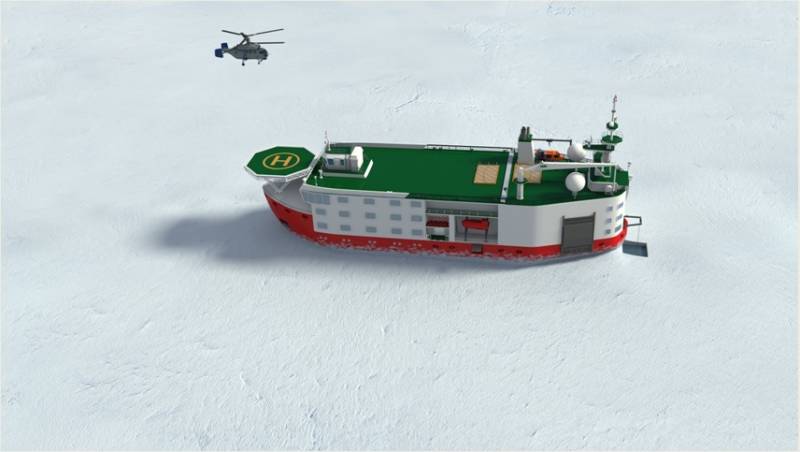 However, the weather interfered with the usual pattern. Global warming has reduced the number of perennial ice 2-3 meters thick. Finding a suitable ice floe, as researchers of arctic latitudes have noted, is becoming increasingly difficult. In addition, the likelihood of breaking the ice, which are suitable for organizing drifting stations, has increased, which required an urgent and thoughtful solution to the problem. Since 1998, ships that are frozen in ice and perform the functions of measuring stations without the risk of equipment destruction, which are inevitable in the event of the breaking of ice on which it can be installed, have been used to study the Arctic. The new project takes Arctic research to a fundamentally different level.
The North Pole platform will move in the Arctic ice without the help of an icebreaker. It is designed for battery life for a period of two to three years. The platform will have built-in equipment, a helipad will be organized. The total service life of the platform will be 25 years.