In the Donbass, armed provocations by the Ukrainian army continue. As a result of APU attacks, it is not so much military facilities and militias that often suffer as civilian infrastructure and civilians. So, on May 16, a bus that transported workers of the Donetsk filter station got hit by APU.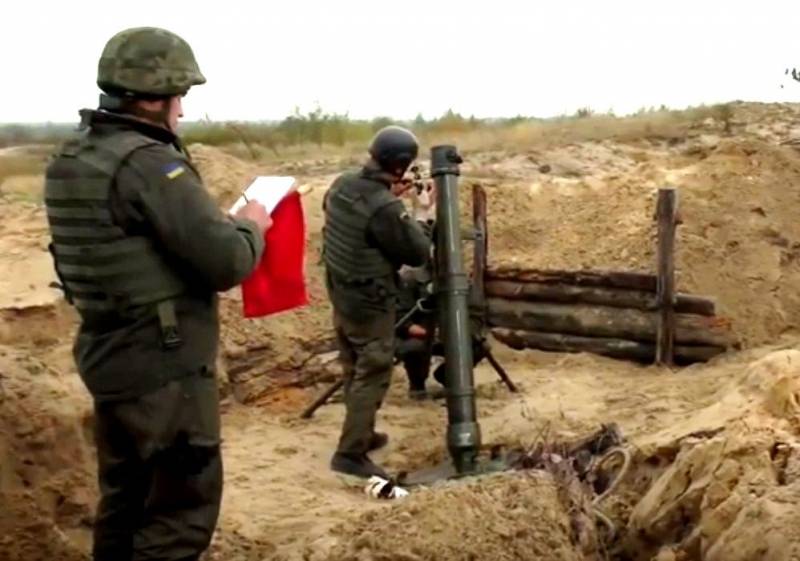 At about 14:55, Ukrainian soldiers opened fire from mortars with a caliber of 120 mm and 82 mm. A bus was found in the firing zone, moving along the N-20 highway towards the village of Yasinovataya. On the bus were workers of the filter station. Fortunately, none of the civilians were injured. The bus managed to leave the line of fire and safely leave for a safe place.
This is not the first case of an attack on vehicles carrying employees of a filter station. Not so long ago, APU soldiers fired at a bus with workers from a grenade launcher.
The interest of Ukrainian forces in the Donetsk filter station and its transport is understandable. The filtering station provides clean water to more than 400 thousand inhabitants of the region. And if its work is disrupted, then the population of Donetsk and its environs will face very serious problems of shortage of drinking water.
In addition, if you constantly bombard the buses, you can ensure that workers, worrying about their safety, begin to quit this facility.
Also, do not forget about the banal "frostbite" of the Ukrainian security forces, who even fire at cars of the Organization for Security and Cooperation in Europe.