In December 2019, regular rail links between mainland Russia and the Crimean peninsula should begin. In both directions, from the railway part of the Crimean bridge across the Kerch Strait, about 66% of the rails have already been laid, which we
Reported
earlier.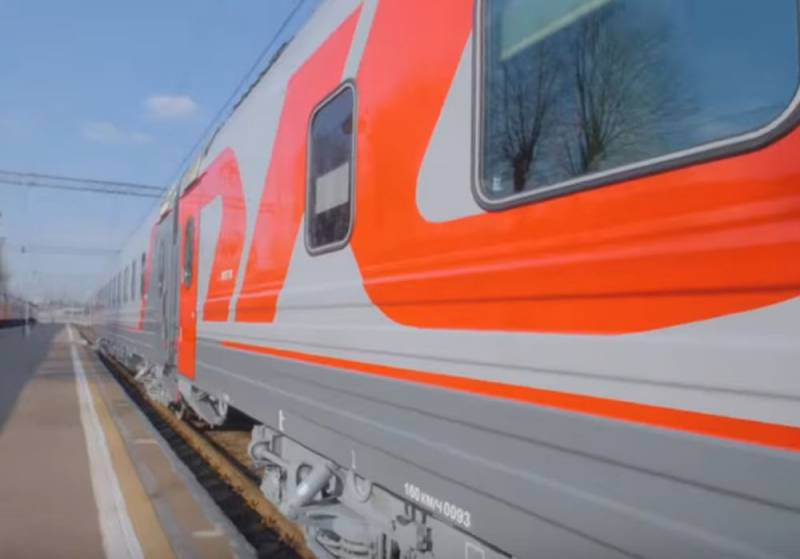 And so, it became known that the Russian state vertically integrated company Russian Railways wants to pay the state dividends for 2018 not with money, but with property. Having handed over the fleet of passenger cars to the Russian government, so that it, and not Russian Railways, sent them to the Crimean Railway FSUE. This issue is already on the agenda of the Russian Railways Board of Directors and will be considered in the near future. What is the news agency reporting?
RBC
referring to their sources.
It is clarified that the cost of cars that Russian Railways is going to transfer to the state for the Crimea is about 12 billion rubles. This scheme eliminates the risk of Russian Railways falling under Western sanctions associated with the Crimea. So far, such sanctions (neither American nor European) apply to Russian Railways. Consequently, Russian Railways can safely cooperate with foreign companies. And the Federal Property Management Agency confirms, without specifying details, that such a question is really being worked out.
It should be noted that according to the established procedure, Russian Railways should send as dividends 50% of profits under RAS (Russian Accounting Standards). At the end of 2018, the company's net profit under RAS amounted to 18,4 billion rubles, i.e. payments should be at least 9,2 billion rubles. At the same time, from October 2018, Russian Railways has the right to pay dividends on ordinary shares not with money, but with property.