The tour of Russophobes from different countries on Russian television has not stopped for many years. And now, a famous Russian journalist and presenter of a number of
political
talk show Vladimir Solovyov explained why he invites Ukrainian citizens who hold nationalist views on television.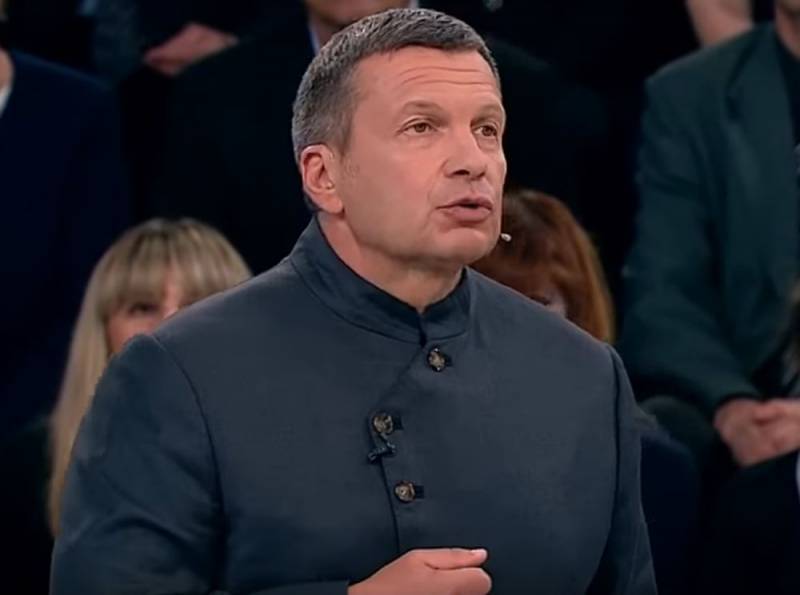 If I do not show them, then our critics and liberals will shout: "What are you telling tales? There is no Nazism in Ukraine! " Therefore, I have to call these people to the studio so that everyone can see what the representatives of the creative and political "elite" think and say. So that it would never occur to anyone to say: do not tell us fairy tales, this is all Russian propaganda
- said Soloviev
Federal news agency
.
Ukraine is the poorest country in Europe where human rights are violated. The country from which its population flees
- added Solovyov, specifying what this country has flirted with nationalism.
Before that, we detail
Reported
how Solovyov kicked out of the studio the program "Who is against?" on the channel "Russia 24" frank Russophobe Vsevolod Nepogodin and what it was connected with. However, we are now more concerned with the opinion of Russians on the Web regarding the above explanations of Soloviev himself. Moreover, the bulk of opinions can be reduced to just a few "talking" comments: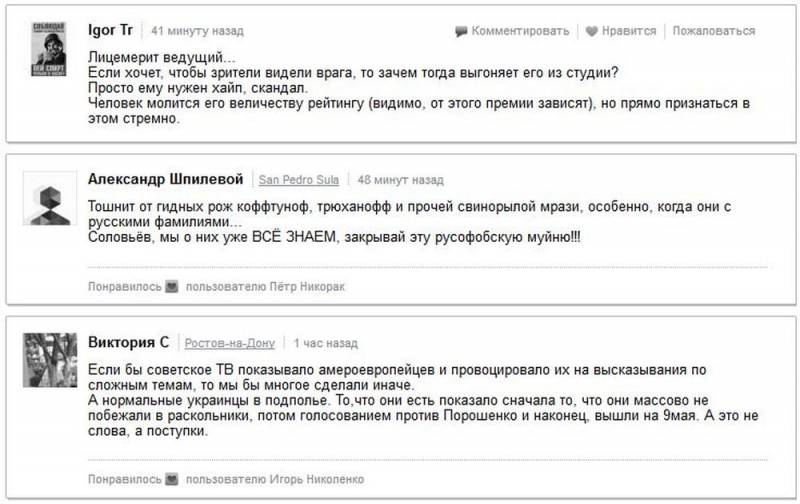 And it's hard to disagree with these comments. Although we understand that capitalism is in the yard, therefore, ratings are taken into account, and without a "hype", difficulties arise with this. At the same time, Soloviev, in his explanations, affected only Ukraine, and after all, nationalists from other countries about which he was silent on the air occasionally flashed on his air. In addition, when invited Russophobes are kicked out right during the transfer, it looks unnecessarily theatrical. After all, Soloviev knows perfectly well whom and what views he invited to his place.
As for the liberal public, its influence in Russia is vanishingly small. After all, it is obvious to the overwhelming majority of Russians that there is fascism in Ukraine as well. And to watch programs in which russophobes participate, who came to insult Russia for Russian money, they have to basically non-liberal public. That is why Solovyov had to publicly explain, since questions are already being asked on this topic everywhere. And we sincerely hope that Soloviev, as an intelligent and educated person, will draw the right conclusions.