Recently we
Reported
version of the Arab media about what happened on May 12, 2019 in the port of Fujairah in the United Arab Emirates (UAE). When at least six oil tankers were injured. Then the media suggested that it was the US and French aircraft that bombed an entire tanker fleet with Iranian oil.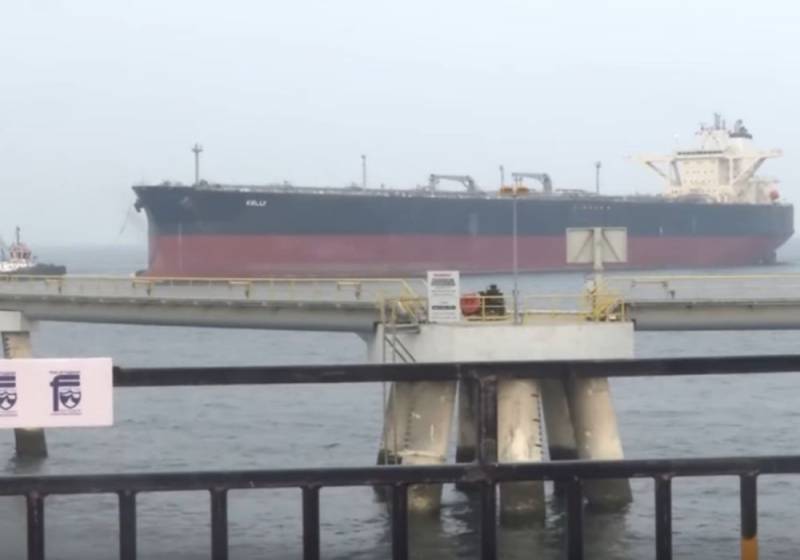 And now, another version is being reported from Tehran. According to the representative of the Islamic Advisory Council (Mejlis, unicameral parliament), MP Behruz Nemati, what happened in the UAE is the result of the "wiles of Israel", i.e. simply put - diversion.
However, Reuters clarifies that the Iranian deputy did not support his statement about Israeli guilt with any evidence. Moreover, the affiliation of the tankers has already been clarified. They belong to Saudi Arabia. Moreover, in Riyadh, they confirmed that the tankers really suffered as a result of sabotage.
The mentioned port of Fujairah is one of the largest oil ports in the world. By the way, during what happened, not only the Saudi tankers, but also the commercial vessels of other countries suffered. Details of the incident are carefully concealed by the UAE authorities. So it is unlikely that the general public will know who in reality is behind this attack.
Although indirectly, everything is clear. Indeed, it was not in vain that on May 10, 2019, the U.S. Maritime Administration (MARAD) warned of possible attacks by Iran and its allies on American merchant ships and their partners in the Persian Gulf, the Red Sea and the Bab el-Mandeb Strait. This is a purely American style, since only "nostradamuses" work in the USA. They always warn of impending terrorist attacks. Also in the US already
prepared by
a plan to deploy up to 120 US troops to the Middle East to "deter" Iran. You see how everything happens in a timely manner.