On April 12, 2019, Nord Stream 2 turned to the head of the European Commission (EC), i.e. to the head of the government of the European Union (EU), Jean-Claude Juncker, with an official letter. In it, the operator of Nord Stream-2 asked for official confirmation that the updated EU Gas Directive guarantees the pipeline conditions no worse than those of other gas transmission projects.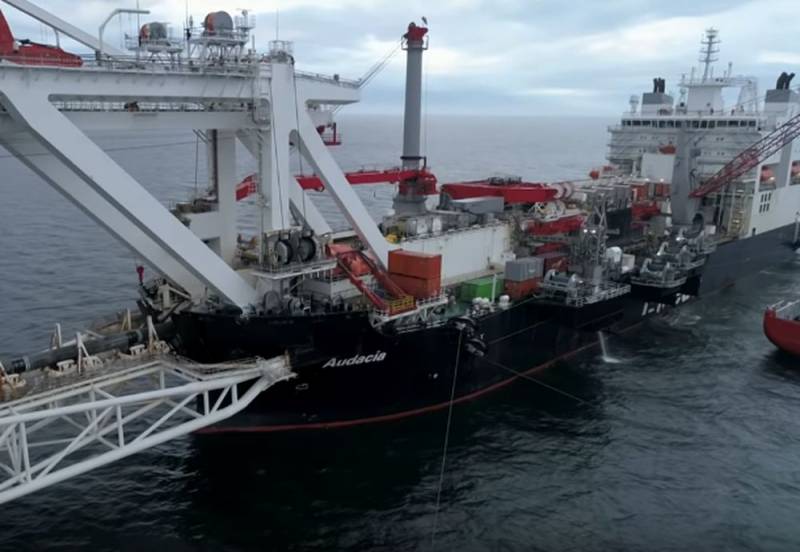 And so, it became known that the EC expressed readiness to meet with representatives of Nord Stream 2 on this occasion. This was reported in the press service of the EC.
It should be noted that in his letter Nord Stream 2 draws attention to injustice, since the new amendments to the EU Gas Doctrine significantly affect only Nord Stream-2, without affecting the interests of other market participants. We are talking about those pipelines that deliver natural gas to the EU via the seabed, investments in which were made long ago, as well as in Nord Stream 2.
At the same time, the EC informed, though without specifying details, that they had already reported their response to the Council of the EU and the European Parliament, as required by the provision on financial responsibility.
It must be recalled that, according to changes in the EU Gas Directive, the new rules for "market regulation" will apply to gas pipelines coming from third countries. However, one company will not be able to simultaneously produce and transport gas. That is, access to Nord Stream-2 should also be received by other companies that have not invested a dime in the project.
The EU Gas Doctrine has very cunningly stated that offshore pipelines completed before the changes take effect can avoid clauses on the separation of activities and access of third parties to the pipeline. Thus, the EU's Gas Doctrine simply bypassed such an "insignificant" detail as investments that were made in Nord Stream 2 long ago, because the gas pipeline has been under construction for more than one day.