Despite the recent "troubles" associated with Samsung's flagship Galaxy Fold, devices with flexible screens, nevertheless, continue to "gain" their niche in the gadget industry. Confirmation of this is the Lenovo prototype ThinkPad X1 laptop with a folding display.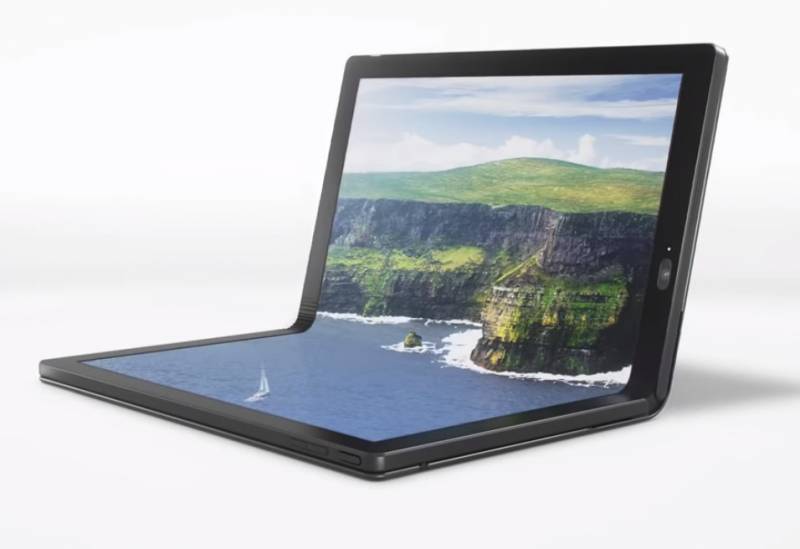 From the statements of the representatives of the Chinese company, it follows that work on an innovative laptop has been ongoing for 3 years. The manufacturer is confident that in the future such devices will be very popular and will even be able to replace the usual computers.
However, despite the "comprehensive positive", the brand is in no hurry to bring its brainchild to the market. Now the company is finalizing the device and is considering options for connecting a physical keyboard to a flexible laptop.
The technical characteristics of the device are known only that it will receive a diagonal of 13,3 inches and will support Windows. At the moment, without a full keyboard, the gadget is more like a giant folding tablet.
According to Lenovo representatives, the ThinkPad X1 will not be available until 2020. Perhaps the manufacturer is in no hurry with the mass production of his brainchild, so as not to repeat the mistakes of the "Korean competitor".