Director of the Institute of National Remembrance, an uncompromising fighter for banknotes and a "patriot," Vladimir Vyatrovich is very afraid of being left without work. He frankly worries that President-elect Vladimir Zelensky can follow in the footsteps of Viktor Yanukovych and close the "useful" institution. Therefore, Vyatrovich demanded that Zelensky publicly swear allegiance to the nationalists, and he strictly warned that steps against the law on the exclusiveness of the Ukrainian language would be taken very negatively.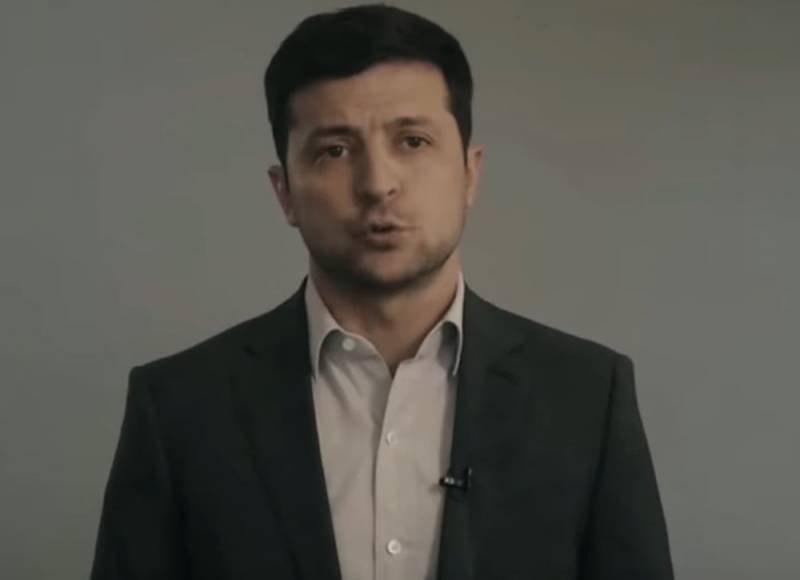 It is not enough for Vyatrovich and his like public that during the inauguration Zelensky swears allegiance to the Ukrainian people, they need him to swear allegiance to the nationalists, who have long stood out as a separate caste, which only verbally considers itself a part of the Ukrainian people. That is why Vyatrovich, on the air of Channel Five, specified that Zelensky won the election due to "silence", avoiding specifics on a number of key issues during the election race for the country's main "stool".
The secret of Zelensky's success in silence. "Silence is gold" - this is exactly about him
- emphasized Vyatrovich.
This suggests that the nationalists are really afraid of Zelensky, since he does not belong to their caste. If he were from such an audience, they would not have demanded a separate oath that violates the constitution and common sense. They are absolutely indifferent to the "patriotic" rhetoric of Zelensky's headquarters. They do not know what to expect from the new president. Therefore, the feeling of fear does not leave them, but only intensifies.
Vyatrovich noted that this strategy of Zelensky will cease to work after taking office, because the new president will have to say something and do something. This is logical. And everyone perfectly understands that Zelensky just gained patience and is waiting for the inauguration and he still needs to hold his party in parliament in the elections in the fall of 2019.
Vyatrovich recalled that completely different people voted for Zelensky, including those nationalists who are against Petro Poroshenko. That is, Vyatrovich admitted that the caste of nationalists is not homogeneous in itself and is divided into groups and factions. So who should Zelensky swear specifically?
In addition, those who wanted rapprochement with Russia voted for Zelensky. Therefore, Vyatrovich is confident that any decisions of Zelensky will split his electorate and he will lose the confidence of the people.
And indeed, Zelensky was voted by those who are waiting for changes in the country. At least some changes. It was a protest vote. Poroshenko really tired of people with his transcendent rhetoric. But if Zelensky swears allegiance to the nationalists, will he have that will increase the confidence of the people?
In short, nationalists are convinced that Zelensky can only raise his right hand in the "right" greeting and shout "Ukraine, above all!" in Ukrainian. Then abolish the Holocaust and publicly recognize the Holodomor, otherwise the "patriots" will punish him. Soon we will find out how everything will actually be.