The devaluation of the national currency in the most natural way led to the fact that coins with a face value below one ruble are practically not used by Russians.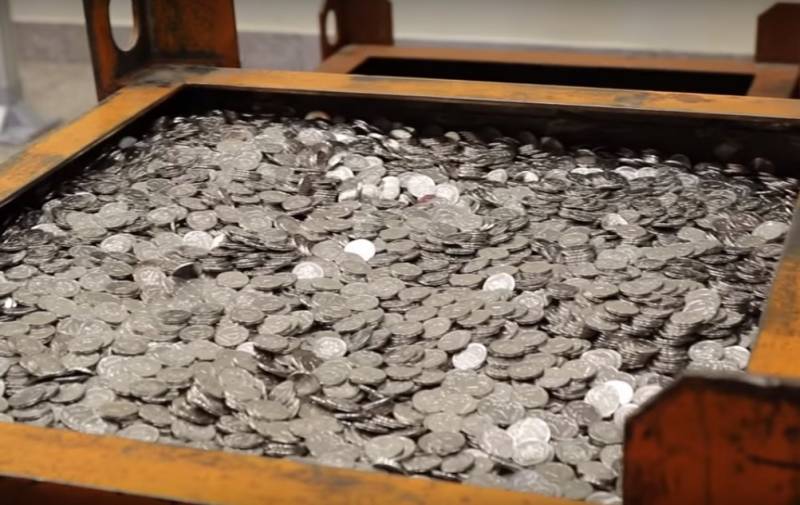 This situation allowed the Central Bank in 2018 to abandon the minting of these coins. This was reported
"Izvestia"
Bank of Russia press service.
According to the regulator, the indicator of the volume of coins in circulation with a face value below the ruble has not practically changed since 2017 and amounts to 6,6 billion rubles.
At the same time, according to the calculations of the Central Bank, the Russians are holding about 5 billion rubles in copecks, which was the reason for the regulator's recommendation to credit organizations to take cheap coins from the population in order to facilitate their return to circulation.
The importance of returning small coins into circulation is that the prices of medicines and socially important goods, as well as tariffs and pensions, are expressed in rubles and kopecks.
On the other hand, the absence of minting of cheap coins allows the Central Bank to save billions of rubles: it has long been known that the production of small coins is unprofitable - the cost of minting one coin is 1 or 5 rubles ten times higher than their face value.
So, minting 1 kopeck in 2010 cost the state 47 kopecks, and a penny 69 kopecks. Both that and another coin ceased to be issued by the Central Bank in 2012.