In recent days, the already extremely tense relations between the United States and Iran have seriously deteriorated. Washington sent to the region the US Navy strike group led by the aircraft carrier Abraham Lincoln.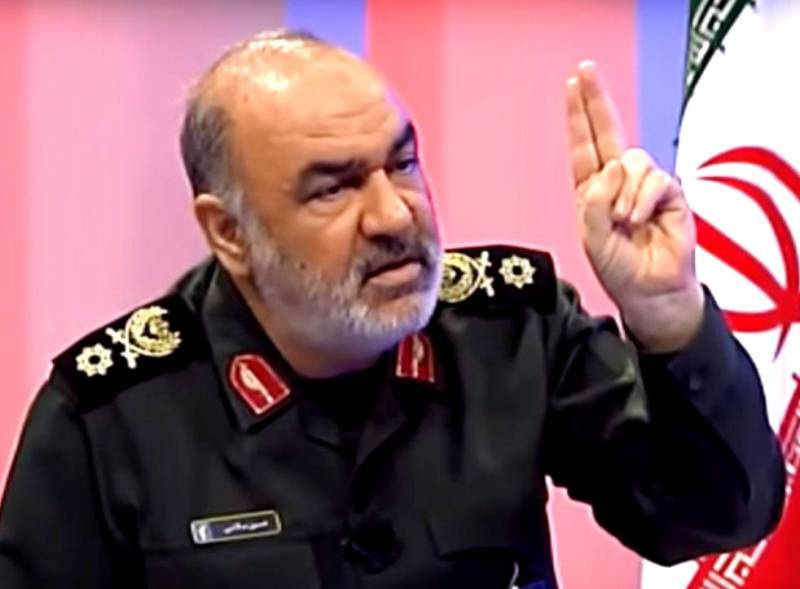 Shortly before the departure of the aircraft carrier, the United States reported that Iran was allegedly preparing attacks on US military facilities in Iraq and Syria. Actually, after this information, it was decided to send the aircraft carrier.
Meanwhile, US actions have already responded in Tehran. The commander of the Islamic Revolutionary Guards Corps (IRGC) of Iran, Brigadier General Hossein Salami sharply spoke out against Washington.
If America takes a step against us, then we'll hit the head,
- said the Iranian general.
At the same time, according to Salami, the Americans will not risk using their aircraft carriers against the Islamic Republic. The general drew attention to the vulnerability of American ships and emphasized that the defensive capabilities of Iran are quite sufficient to prevent American aggression.
Recall that currently 545 thousand people serve in the armed forces of Iran. Another 125 thousand people serve in the Islamic Revolutionary Guards Corps, which in fact duplicates the armed forces, having their own ground forces, naval and air forces.
In addition, 350 thousand people are listed in the reserve of the Iranian armed forces and about 10 million people in the paramilitaries of the Basij militia. So the military potential of Iran is really quite impressive.