International media outlets claim that up to ten oil tankers caught fire on May 12, 2019, from 04:00 to 07:00 in the port of Fujairah in the United Arab Emirates (UAE). Eyewitnesses report that they heard powerful pops (explosions), after which a whole tanker fleet flared up. At the same time, local authorities refute information about the explosions, clarifying that "only" a fire occurred on several moored oil tankers.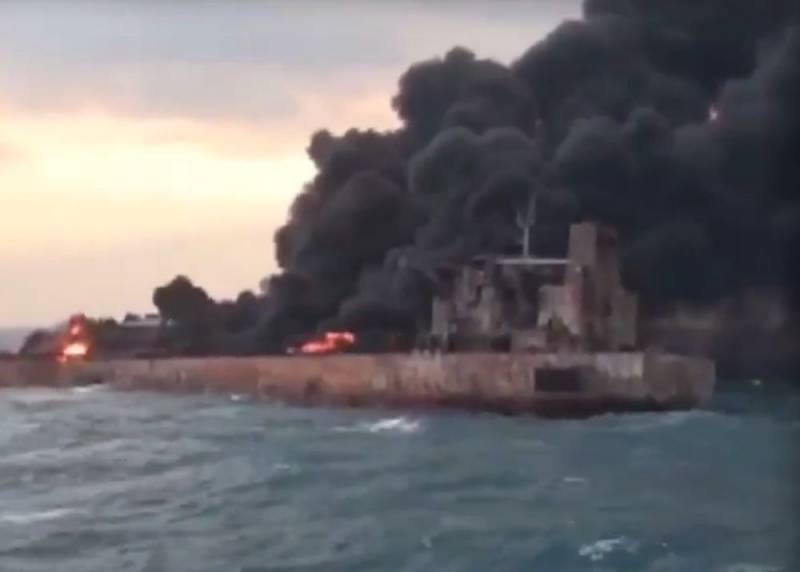 Authorities say the port is operating normally, asking the media to check the accuracy and reliability of their sources. However, the media note that eyewitnesses of the incident insist on their version that a series of successive explosions occurred before the fire. The fire was their consequence. Moreover, they emphasize that they saw American and French military aircraft above the port area.
It must be recalled that the United States is really unhappy with the position that the UAE has taken recently. Washington regularly accuses Abu Dhabi of disloyalty and "conspiracy" with Russia, of buying Venezuelan gold and reselling Iranian oil. Therefore, the assumption of a number of media that Iranian oil is in the burning tanks mentioned above is quite acceptable. And there is practically no doubt that if the information is confirmed, it will affect the world oil market, in the direction of increasing the cost of "black gold".