On May 11, 2019, the official representative of the People's Militia (NM) of the Donetsk People's Republic (DPR) Daniil Bezsonov said that servicemen of the 35th separate marines brigade (35th Brigade, military unit A0216) of the Armed Forces located in the Donbas refused to participate in the next suicide operation in composition of the DRG. The commander of the 88th battalion of this brigade, Captain Golik, tried to threaten to force the military to carry out the order of the higher command, but during the "discussion" he was shot dead.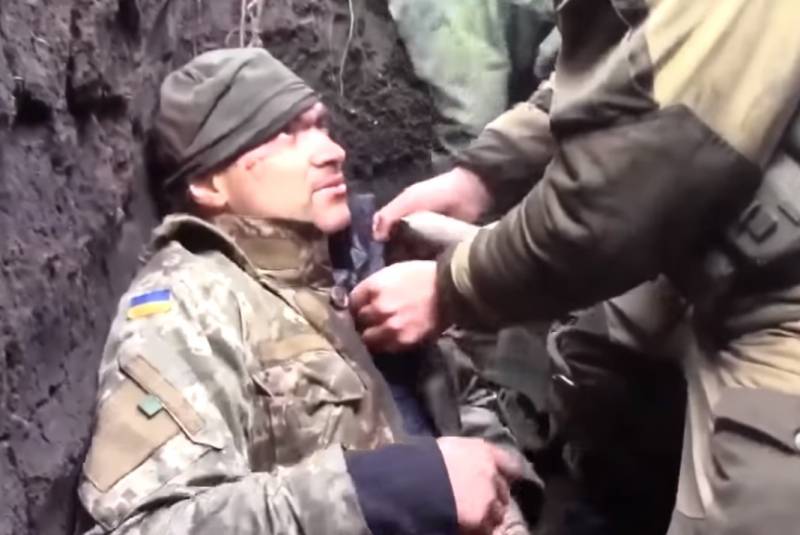 According to Bezsonov, the commander of the Armed Forces brigade, Colonel Nikolai Palace, trying to rehabilitate himself in the eyes of the leadership for the previous failure, ordered Captain Golik to head the DRG and carry out a sortie to the territory of the DPR. The servicemen were clearly not happy with the order, since
recently
the same combat operation resulted in casualties. However, Captain Golik insisted, called for conscience, "patriotism", and when he exhausted these arguments he began to threaten the tribunal and the prison term. One of the soldiers could not stand the nerves and he fired from a machine gun at his commander.
Currently, Colonel Palace is trying to imagine the death of Golik as a battle loss as a result of shelling by the DNI. So he hopes to escape responsibility.
It should be noted that the DNR has repeatedly reported on the low moral and psychological level of the Ukrainian military. Looting and hazing in the Armed Forces of Ukraine have already become the norm. Alcohol abuse and showdown among military personnel flourishes, often resulting in desertion, suicide, and the above cases.