On May 9, 2019, it became known that vandals desecrated a Soviet military burial place in eastern Germany in the city of Spremberg (Spremberg, federal state of Brandenburg). Nazi symbols were applied to several graves, and paint was sprayed on another 57 tombstones.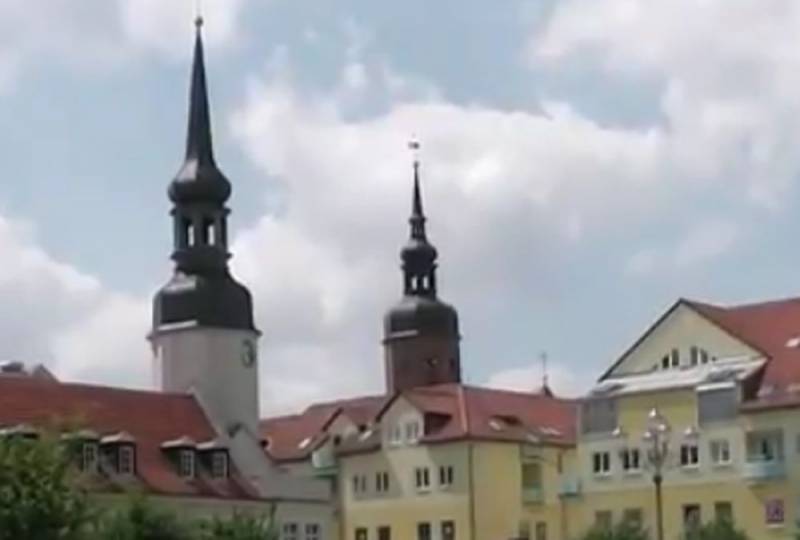 This was reported by the Russian Embassy in Germany, posting information on its official Facebook page. It is clarified that local law enforcement officials have already begun an investigation, finding a violation of the constitution in what happened. Local authorities have already begun work on cleaning and restoration.
The diplomatic mission clarifies that the attackers desecrated the military burial a few hours after the celebration of the 74th anniversary of the Victory in the Great Patriotic War (WWII). It is noted that employees of the military memorial department at the said embassy have already left for the city of Spremberg to clarify the circumstances of the incident.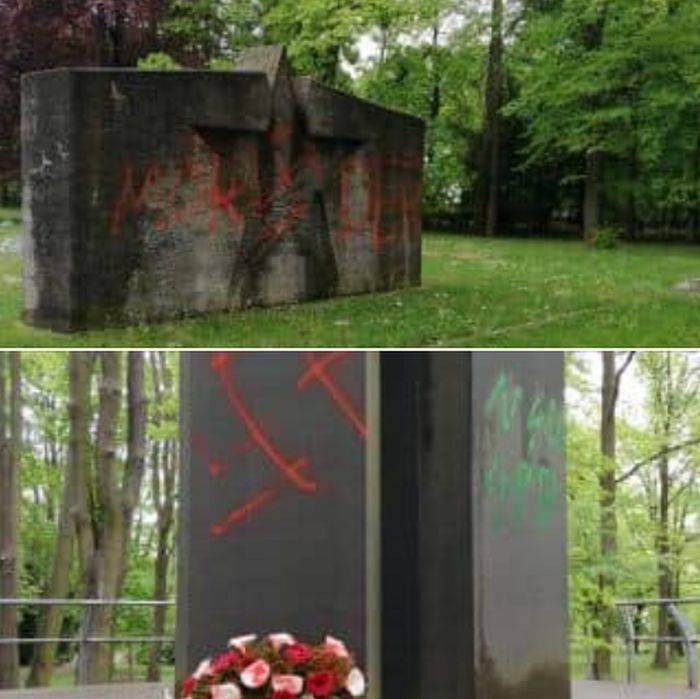 At the same time, the German Deutsche Welle points to a certain symbolism, reporting that the attackers committed the above meanness on the night of May 9, since it was at this time of day in 1945 that the act of unconditional surrender of Nazi Germany was signed in Berlin.
It should be noted that in the city of Spremberg there are immediately two Soviet military cemeteries. They buried 787 soldiers and officers of the Red Army who died in battle. However, which of the two military cemeteries in question is not specified.