On May 8, 2019, a video was published on the Web that allegedly demonstrated the interception of the American reconnaissance and strike UAV MQ-9 Reaper. The interception was allegedly carried out by a Russian combat aircraft. The video shows how the pilot brings his plane to the UAV as close as possible. It does not specify where, when, and under what circumstances this video was shot. Not to mention the results.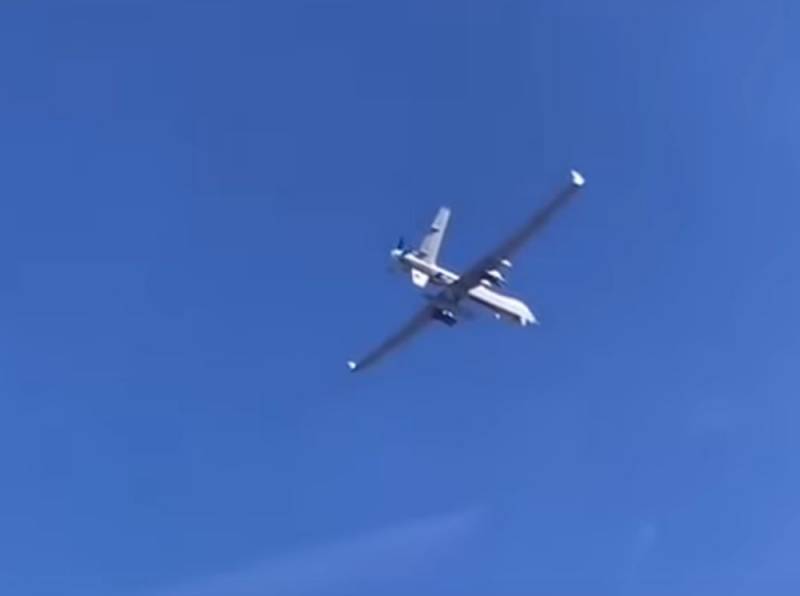 It should be noted that no official comments on this matter were received either from the Russian Ministry of Defense or from the Pentagon. And this is not surprising, because some web users claim that this video was shot three years ago in Syria.
It should be added that recently, the activity of American intelligence and strategic aviation near the borders of Russia has really increased. However, thanks to the work of aviation monitoring resources, including western ones, all these flights become well-known to the media. And the Russian units of the radio engineering troops are not sitting idle. In 2018 alone, they recorded and escorted more than 980 thousand aircraft, of which about 3 thousand were military aircraft of probable "partners", and about 3 thousand were reconnaissance aircraft of these "partners". And this is not to mention the departures of duty fighter-interceptors of Russian air defense.
As for the MQ-9 Reaper UAV, this device was developed by General Atomics Aeronautical Systems. He first took to the skies in February 2001. It is equipped with a turboprop engine, which will allow to reach speeds of up to 400 km / h. It can rise to a height of 13 thousand meters and be in the air for up to 24 hours.