In the evening of May 5, 2019, a disaster occurred in the Moscow Sheremetyevo Airport (Moscow) with the SSJ100 airliner of the state airline Aeroflot. On board were 78 people: 5 crew members and 73 passengers. As a result of the crash (fire) of the aircraft, 41 people died: 40 passengers and 1 crew member.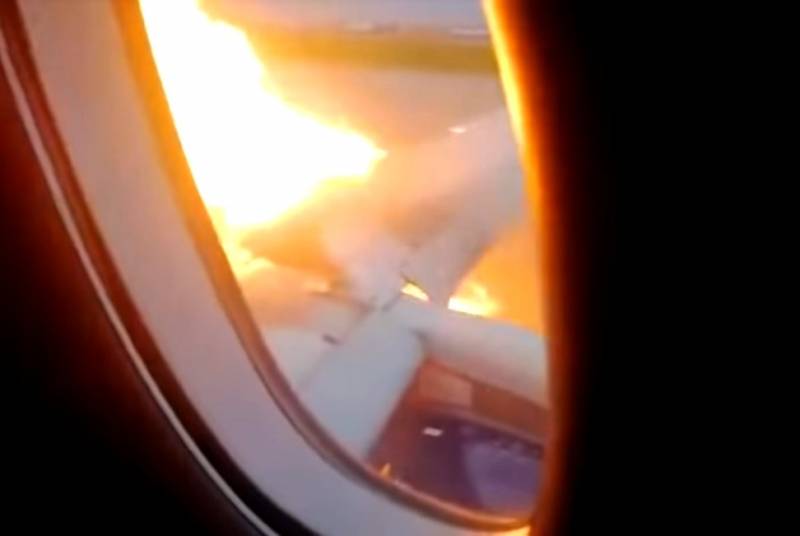 Then, the SSJ-100 made a hard landing at the airport from which it took off, flying on a flight to Murmansk. A list of 33 passengers who managed to survive has already been published on the Aeroflot website. Also survived 4 crew members. This information was confirmed in the Moscow Interregional Investigation Department for Transport of the IC of Russia.
At the same time, the head of the Ministry of Health of Russia Veronika Skvortsova said that 38 people managed to survive: 34 passengers and 4 crew members. She clarified that after the disaster, 19 people sought medical help, 5 of them were hospitalized. The condition of two hospitalized is assessed as serious, one of moderate severity.
Now a special state commission should find out the reasons for what happened. Surviving crew members claim that lightning hit the airliner 10 minutes after takeoff. As a result, the automation (electronics) of the side failed. The aircraft switched to manual control. A distress signal was sent and through the emergency radio frequency the crew requested an emergency landing. After that, the airliner went on an emergency landing.
Eyewitnesses report that the SSJ-100 jumped several times on the runway (runway), causing fuel to catch fire. A criminal case has been instituted on the fact of the crash of the airliner under Part 3 of Art. 263 of the Criminal Code (violation of traffic safety rules and operation of air transport, resulting in the death of two or more persons by negligence). In the Murmansk region declared a three-day mourning for the dead.
It should be noted that this is the second SSJ100 disaster with human casualties. On May 9, 2012, during a demonstration flight during an advertising tour, the SSJ100 crashed into Mount Salak in Indonesia. As a result, 45 people were killed, including 8 Russians.
I must add that in total 139 SSJ100s are currently in operation: 106 in Russia and 33 in foreign countries. Moreover, Aeroflot operates 50 (another 100 ordered) of such airliners.