On May 5, 2019, the press service of the People's Militia (NM) of the DPR disseminated information that another attempt was prevented to infiltrate the territory of the republic by an armed forces sabotage and reconnaissance group (DRG). This was told at a briefing by the official representative of the NM DPR Eduard Basurin.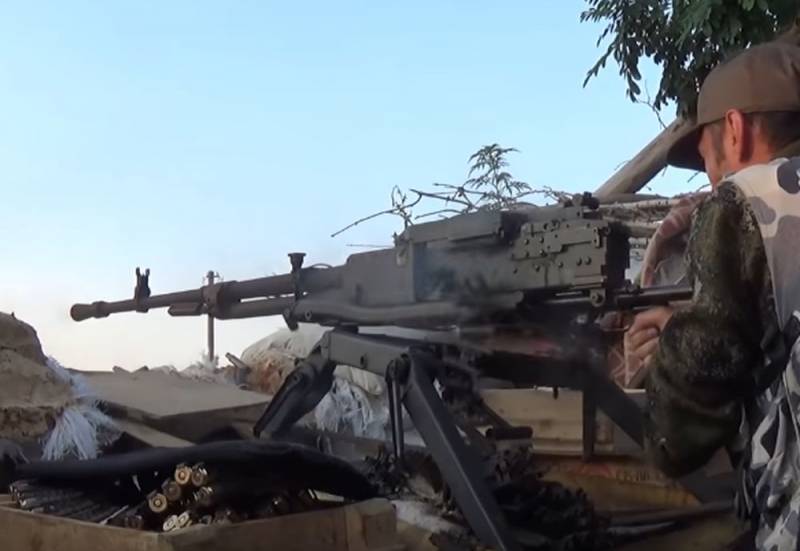 According to Basurin, another attempt by the Ukrainian DRG was made on the demarcation line south of Donetsk, where the 35th APU brigade is deployed. However, the DRG was timely identified by the forces of the DPR NM and, as a result of the ensuing battle, the threat of a breakthrough was eliminated.
According to Basurin, Ukrainian saboteurs fled the battlefield, leaving a wounded comrade. The wounded soldier of the Armed Forces of Ukraine was given medical assistance, he was evacuated to the DPR. However, despite the efforts to save his life failed. His body is now in the morgue.
At the place of the forces of NM, the DDR found weapons and
machinery
Ukrainian military personnel. In particular, two machine guns with numbers 282794 and TE 4416, as well as devices for silent shooting at them ЕО 457 and ЕО 443.
Prior to this, in April 2019, under similar circumstances, when the retreating Ukrainian DRG abandoned its next comrade in the Shyrokyne district, they managed to save his life in the DPR. It should be noted that representatives of the DPR NM regularly report shelling by the Armed Forces, attempts to break through and sorties of Ukrainian DRGs.