Recently we
Reported
about how Minsk began to hysterically accuse Moscow of dragging out a solution to the dirty oil issue. And so, on May 4, 2019, the purest "baby tear", Russian oil began to flow to the metering station of the Mozyr Oil Refinery (Belarus) via the Druzhba trunk pipeline.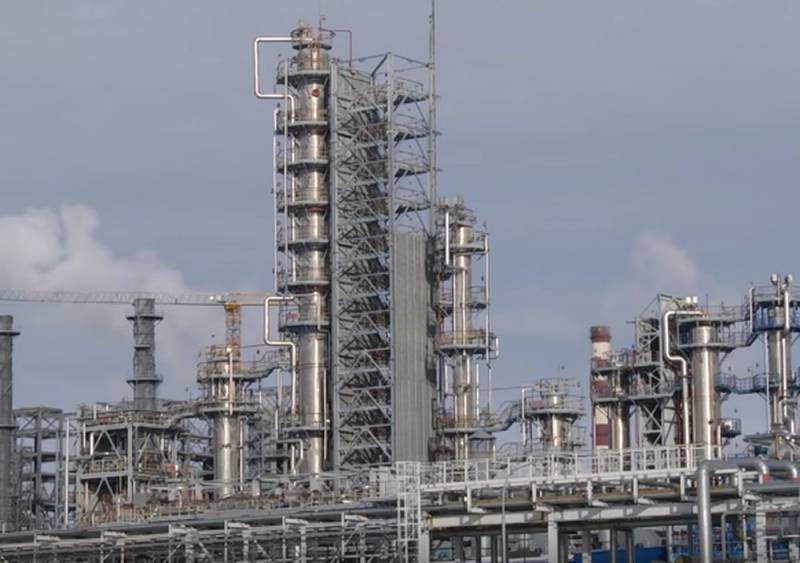 In accordance with the schedule today, May 4, oil that fully complies with GOST R 51858-2002 "Oil. General technical conditions ", entered the accounting unit of the Mozyr refinery. Preparations are underway for its admission to the refinery
- stated in the press service of the department
RBC
.
At the same time, in the Belarusian state concern Belneftekhim, they were at once somehow confused that pure oil was already on the territory of Belarus. Therefore, the initial statement of the press service of the concern for
RIA News
It looked like this:
Oil is moving, but not yet received.
After some time, having begun to recover from the "tiring" holidays, Belneftekhim reported that on the afternoon of May 4, 2019, pure Russian oil was delivered to the Mozyr linear production and dispatch station.
At 14:45, a new batch of oil, together with a separation device, was delivered to the Mozyr LPCS of Gomeltransneft Druzhba OJSC. At 15:00, her admission to the tanks of the Mozyr LPDS began. Accredited laboratory personnel took samples from incoming oil and confirmed its compliance with the standard
- specified in the press service of the Belarusian state concern.
On May 5, 2019, oil shipment began at the Mozyr Oil Refinery for refining, this information was confirmed in Minsk. Processing of raw materials will begin on May 6, 2019. Now Belarus can not worry. It remains only to resolve the issue of raising the cost of transit of Russian oil through the territory of the fraternal state by 23%.
It should be noted that Russian oil meeting the standards entered the territory of Belarus on May 2, 2019. It displaced dirty oil, in which organochlorine compounds had previously been found, into special storage tanks. And it would be extremely interesting to know the further history of dirty oil.
It should be added that on May 3, 2019, Reuters news agency reported that the world's largest Russian oil pipeline company, Transneft, asked Russian oil companies to reduce oil production by 900 thousand tons in the coming days (about 10% of the total production ) This is allegedly due to the fact that due to a decrease in export volumes, oil storages were full.