Recently we
Reported
how the outgoing "guarantor" of Ukraine Petro Poroshenko reacted to the distribution of Russian passports in the DPR and LPR "patriotically". Now the reaction of Vladimir Zelensky, the winner of the Ukrainian presidential race, has become known.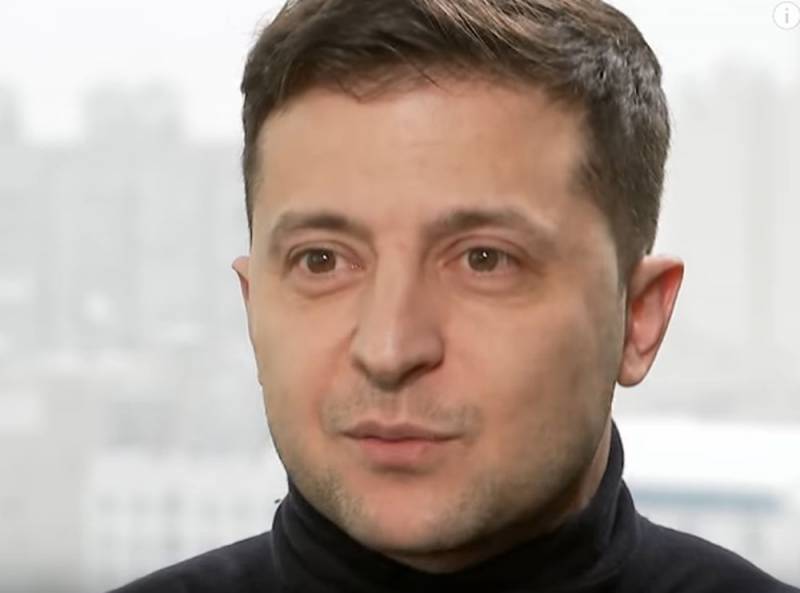 Zelensky promised UNIAN that his "young" team in particular and Ukraine as a whole, in response to the Russian passportization of the DPR and LPR, would "show several moves." But he clarified that these measures are still under development. Therefore, there is reason to believe that this will not only be the "quarter 95" performance.
We have several moves, let's say so. In this regard, we must be creative, we must be quick, smart - as we are, young. Therefore, we will cook for now, and then we will show
- said Zelensky.
Prior to this, Zelensky had already stated that the issuance of Russian passports to the DPR and LPR "does not bring a step closer to the settlement of relations between our countries." And the Ukrainian Foreign Ministry even expressed protest in this regard, calling the issuance of passports "a flagrant violation of international law and state sovereignty of Ukraine."
But there is one generally useless department in Ukraine. But it is the loudest and "patriotic." This is the Ministry of Temporarily Occupied Territories of Ukraine. What it does, few people know. But the budget money is "mastered" there qualitatively.
So, the deputy head of the aforementioned department Yuriy Grymchak has already promisingly stated that those citizens of Ukraine who will receive a Russian passport will need to be deprived of Ukrainian citizenship. According to the "patriot" official, issuing Russian passports in a simplified manner can make life easier for "militants". At the same time, he modestly avoided issuing Swiss and Israeli passports to citizen Petro Poroshenko.
In addition, Grymchak added that Kiev will be able to get a list of those Ukrainians who will receive Russian citizenship.
In accordance with Russian law, it is allowed to have a second and third citizenship, but this must be reported to the authorities (he means that they will report it to Ukraine - ed.)
- he explained.
And all this wave of "righteous" Ukrainian indignation arose even before at least one person from the DPR and LPR acquired a Russian passport according to the simplified procedure promised by Russian President Vladimir Putin. You can only imagine what will begin after that.