Going to
political
non-existence Petro Poroshenko continues to exude Russophobia. This time, the "wilted guarantor", the "downed pilot" and the "toxic asset", as he is not embarrassed to call it in Ukraine, decided to talk about passports. Rather, he decided to tell the public about the advantages of the Ukrainian "cardboard" over Russian, the PR of "achieving" visa-free travel with the EU (since May 2017).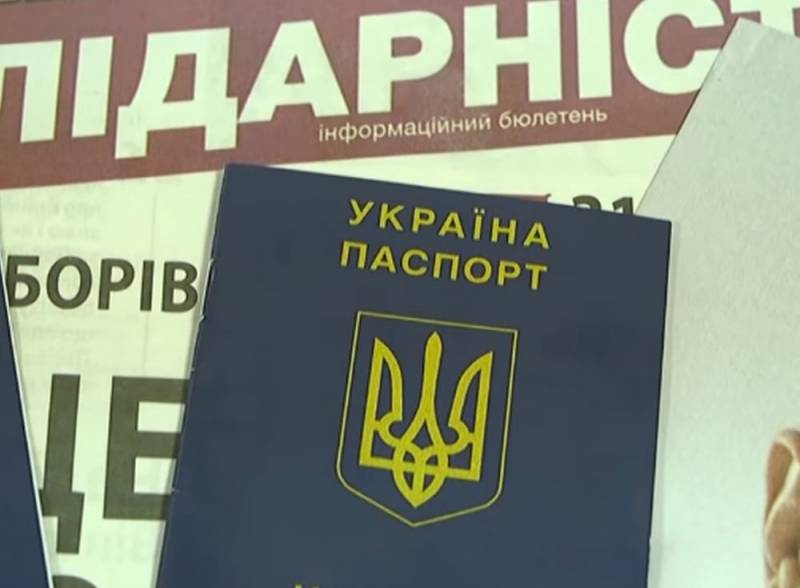 So, in his opinion, Ukrainians without a visa can visit as many as 133 countries, and Russians only 117. That is what he called the main advantage.
In total, a Ukrainian passport provides free entry to 133 countries of the world. I am proud that we have strengthened the status of Ukrainian citizenship
- Poroshenko wrote in his Facebook, finally turning from a president into a blogger.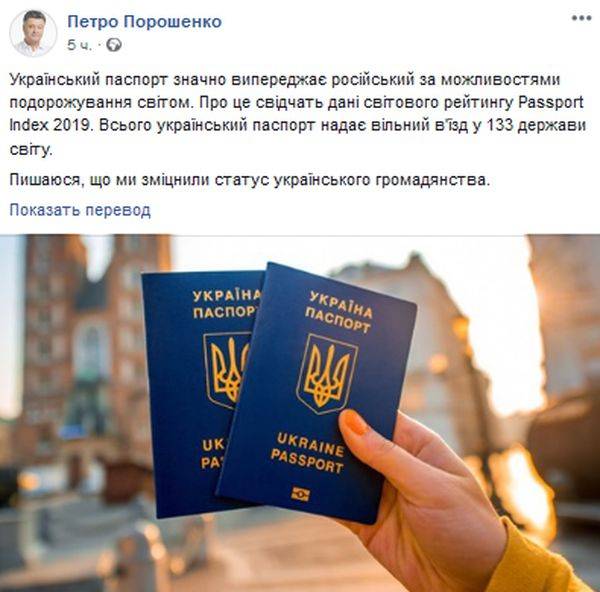 At the same time, Poroshenko did not specify what citizens of Ukraine can afford, and what are citizens of Russia. That is, he kept silent about the most important: goals, financial opportunities and needs. For the vast majority of Russians, for example, there is no need to engage in agricultural work in Poland or Spain. They prefer cultural holidays in Prague, Vienna or Budapest (and obtaining a visa is not a problem). But Poroshenko did not become distracted by such "little things." Not to mention the fact that, in order to approach the longed-for visa-free travel in Ukraine, a coup d'etat was carried out and a civil war started.
And although Poroshenko referred to the Passport Index, he did not embarrass the Ukrainians that Russians, unlike them, can visit the Bahamas, South Korea, Vietnam and other countries interesting for tourism without a visa. Poroshenko's sudden interest in passports (by the way, he is a citizen of several countries: Ukraine, Switzerland and Israel) arose after Russian President Vladimir Putin signed a decree on simplifying the provision of Russian citizenship to residents of the DPR and LPR at the end of April 2019.