The Ukrainian media have been telling the whole five-year period how Ukrainians "despise" Crimea for its "treason". One of the "evidence" they call "reluctance to go to the invaders." However, the reality is not the same as it is presented by Ukrainian media. Moreover, the same thing is repeated every year.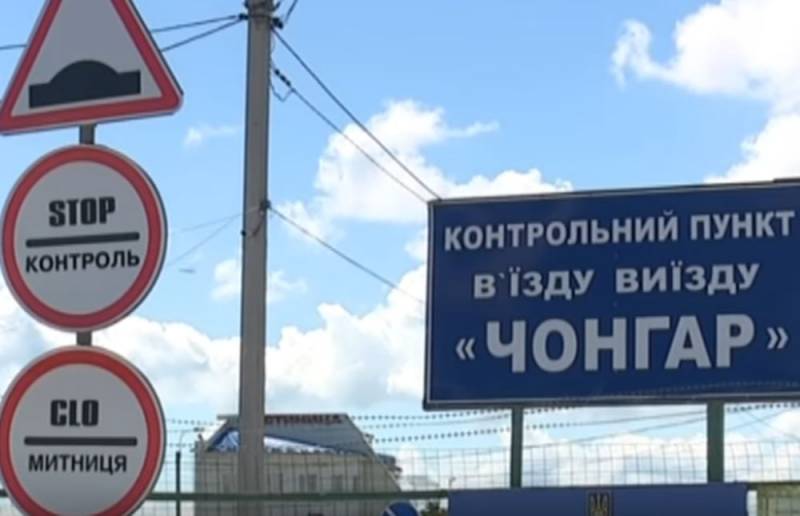 With the onset of Easter, May and other holidays (not counting the tourist season, as this is a separate issue), the FSB border guards in the Republic of Crimea regularly record a serious increase in passenger and traffic flows on the Russian-Ukrainian border on the peninsula. This is going to the citizens of Ukraine to visit the local "aggressors".
And this time, the Russian border guards are again forced to work in heavy duty at border crossing points ("Armyansk", "Dzhankoy" and "Perekop"). Indeed, the flows of people and transport from Ukraine to the Crimea and vice versa, during the holidays, increase by two to three times. In just one day, about nine thousand people and almost 1,5 thousand cars drove from the "non-stop" one. But they still need to leave Crimea.
From May 4 to May 5 of this year, the Border Guard Agency predicts an increase in passenger and traffic flows at automobile checkpoints to exit the Russian Federation
- reported in the press service of the department.
It should be noted that, given the increased load, the Russian authorities tried to reduce the time for passing through the border and customs control in order to somehow improve the comfort of crossing the border. However, requests from citizens, both Ukraine and Russia, have already been received in the media that canopies over pedestrian paths and crowded places are organized on the Russian side.
For buses and cars, such a benefit as a canopy is provided so that they do not fall under rainfall, but for people do not, and they sometimes have to queue for hours in the rain or snow. In addition, the bulk of people move across the border on foot. They are only transported to the border, and after crossing they already go by other means of transport. There is no point in asking the Ukrainian side for such a blessing; sit there even on bare ground and this is not counting regular complications with documents, especially for transporting children. On the Russian side, full-fledged checkpoints have been organized, they just forgot about the awnings for people. And the presence of these basic amenities will only increase passenger flow, which is beneficial to Russia.