For three years, Moscow and Ashgabat could not agree on the price of Turkmen gas. In 2016, due to a dispute and litigation in the Stockholm arbitration, transit through Kazakhstan through the Central Asia - Center gas pipeline was discontinued. And so, the national operator of Kazakhstan, KazTransGas JSC officially announced that it had resumed the transit of Turkmen gas through the specified gas pipeline.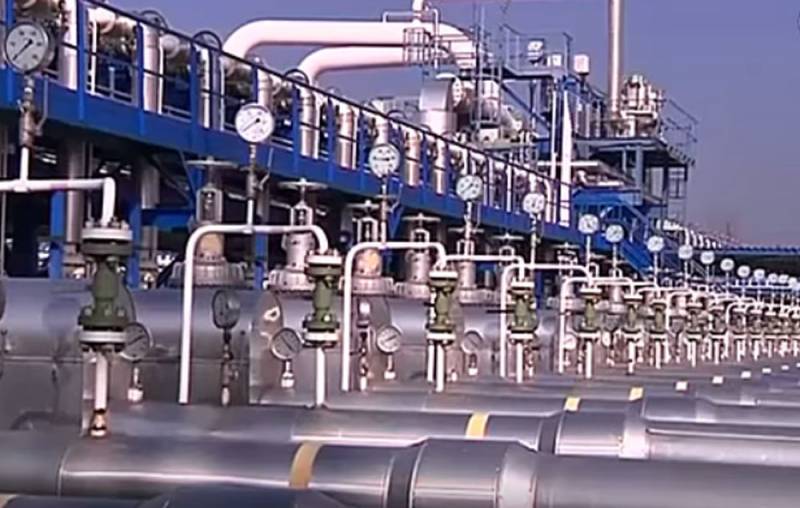 Moscow and Ashgabat did agree, common sense triumphed and defeated greed. It is noted that the supply of natural gas from Turkmenistan to Russia has been resumed under the current intergovernmental agreement on cooperation in the gas sector until 2028. Everyone is happy, and Russia, and Turkmenistan, and Kazakhstan, as well as Europe, which expects that something will fall into it. Indeed, if Russia consumes certain volumes of Turkmen gas, it will be able to sell more of its own gas. This is logical.
So, in "KazTransGas" they specify that the volume of transportation of Turkmen gas to Russia is 15 million cubic meters. m per day. This is almost 5,5 billion cubic meters. m per year. Already pumped over 220 million cubic meters. m. of gas. Thus, transit was resumed (launched) back in mid-April 2019.
It should be added that at the end of March 2019 the head of Gazprom Alexey Miller held talks with the President of Turkmenistan Gurbanguly Berdimuhamedov. After that, he said that Gazprom was going to resume buying gas from Turkmenistan in the near future.
It should be recalled that before that, since 2009, Russia has bought from Turkmenistan about 10 billion cubic meters. m. gas per year. Since 2015, Gazprom has even paid Turkmenistan the cost of break-even export of gas to Europe.