The Russian leadership continues to hold
policies
aimed at reducing the country's dependence on the US dollar in the case of the introduction of new sanctions and tightening of the old.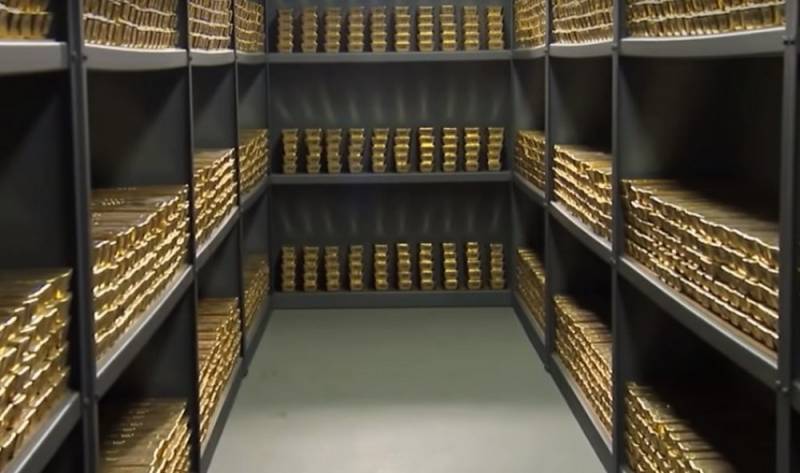 The report of the World Gold Council (WGC, World Gold Council) states the fact: even taking into account that the purchase of gold by the central banks of the world has reached record levels, Russia is a champion in this process.
So, in the I quarter of 2019, central banks acquired a record amount of gold over the past six years - 145,5 tons, which is 68% more than in the same period last year. More than a third of this amount of gold was purchased by the Bank of Russia - 55,3 tons of gold.
In total, today, Russia has a gold reserve of 2168,3 tons, which in the total volume of international reserves, which at the end of 2018 were estimated at almost $ 468,5 billion, is more than 18,5%.
In addition to Russia, the central banks of Ecuador, Turkey, Kazakhstan, Qatar and Colombia were actively buying gold in the first quarter of this year.
The absence of markers indicating stabilization of relations, primarily between Russia and the United States, suggests that the purchase of gold by the Central Bank of Russia will continue with the same activity, and this year we will be able to see more than one record.