The ninth year continues a bloody war on the long-suffering land of Syria. Recently we
Reported
, as the General Staff of Russia, only in the Syrian province of Idlib, counted 50 thousand militants. And so, Major General Viktor Kupchishin, the head of the Russian Center for the Reconciliation of the warring parties in Syria, told reporters at a briefing that on May 2, 2019, the irreconcilable jihadists "barmalei" made another attempt to shell the Russian air base Hmeimim (Latakia province).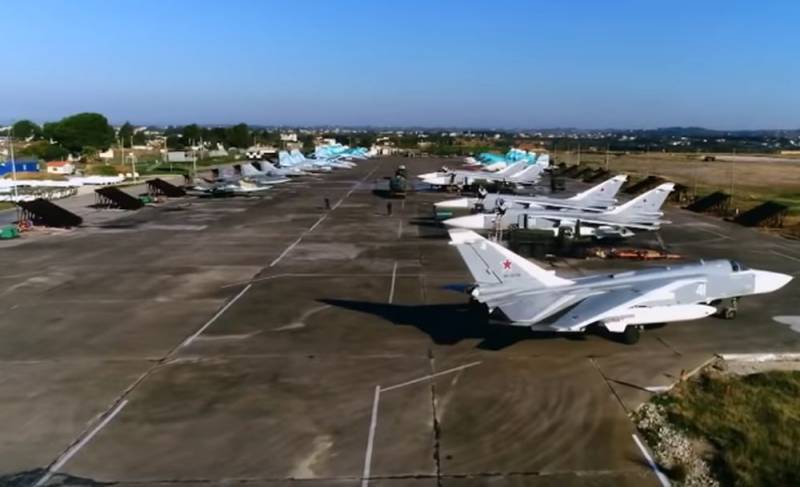 As Krupchishin specified, the militants holding positions in the area of ​​the settlements of Kalaat al-Mudik and Bab-Atik tried to fire at the mentioned strategic object. As a result, the shelling was repelled, Russian and Syrian troops were not injured, and no damage or destruction was caused to the facilities. Major General did not provide any other details of this incident.
However, Krupchishin added that at the same time, militants fired on the city of Aleppo and a number of settlements: Khandrat (Aleppo province), as well as Maharda and Es Saclabia (Hama province).
It should be recalled that on the eve of Krupchishin, he told media representatives that in April 2019, militants tried to fire at Khmeimim airbase and Syrian Arab Army (SAA) positions in Latakia province 12 times using various drones and multiple launch rocket launchers (MLRS). According to him, there were no casualties among the Syrian and Russian troops and the destruction of the air base facilities.