The so-called "deal of the century" is the plan of US President Donald Trump to resolve the Palestinian problem in the Middle East. Moreover, the US administration does not disclose the details of the project. However, knowing the attitude of Trump to Israel and its frank
neglect
to those around you, it's easy to assume that the plan is to primitively buy the Palestinian elite. This was indirectly confirmed by the Crown Prince of Saudi Arabia, Mohammed bin Salman Al Saud, whom
blamed
in the murder of a journalist.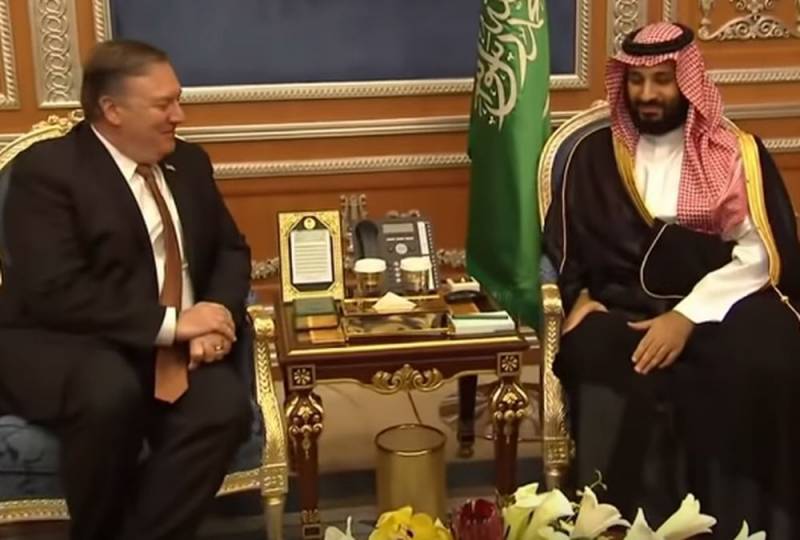 So, it became known that Mohammed bin Salman was offering $ 10 billion to the President of Palestine, Mahmoud Abbas, for supporting the aforementioned Trump plan. This is part of the ambitious "deal of the century", although everything looks clearly small. It is reported by Press TV (English-speaking international
news
a round-the-clock television channel funded by the Iranian government and based in Tehran).
It is clarified that Mahmoud Abbas refused such a "profitable" offer during his visit to Saudi Arabia in December 2017. At the meeting, Mohammed bin Salman informed Abbas about the details of Trump's plan, but the Palestinian was adamant. Moreover, he told the heir to the throne that consent to the "deal of the century" would mark the end of his
political
career, but he will not do that.
In turn, the prince pressured that Palestine needed money. Its annual budget is $ 1 billion, which must be taken elsewhere. Therefore, the prince offered to pay $ 10 billion over 10 years ($ 1 billion per year) for agreeing to a "deal of the century."
In addition, Mohammed bin Salman offered assistance in matters related to the West Bank and investment in various projects. However, Abbas did not succumb to temptations and rejected Trump's plan, which was about to line up for the Nobel Peace Prize.
It should be recalled that in mid-April 2019, the adviser and son-in-law of the U.S. President (rich, noble and influential) Jared Kushner informed the international community that Trump's plan will be announced to humanity in June 2019. So it's not long to wait for the "fateful" moment. At the same time, Kushner, without going into details, denied the information that Trump's plan concerns only economic issues. Before that, he, a few months earlier, said that the Trump plan involves the abolition of borders in their current form and the free movement of people and goods, as well as the unification of all Palestinian territories under one authority.
In turn, the Israeli media claim that the Trump plan involves the creation of a Palestinian state on 90% of the West Bank and the partition of the city of Jerusalem. However, this is hardly believed. At the same time, the US State Department does not comment on this information at all. After all, Palestine officially refused Washington's mediation in December 2017, when Trump recognized Jerusalem as the capital of Israel.