The laconic Norwegian fishermen had a reason for conversation, which in two hundred years could well transform into a gloomy Scandinavian folk tale.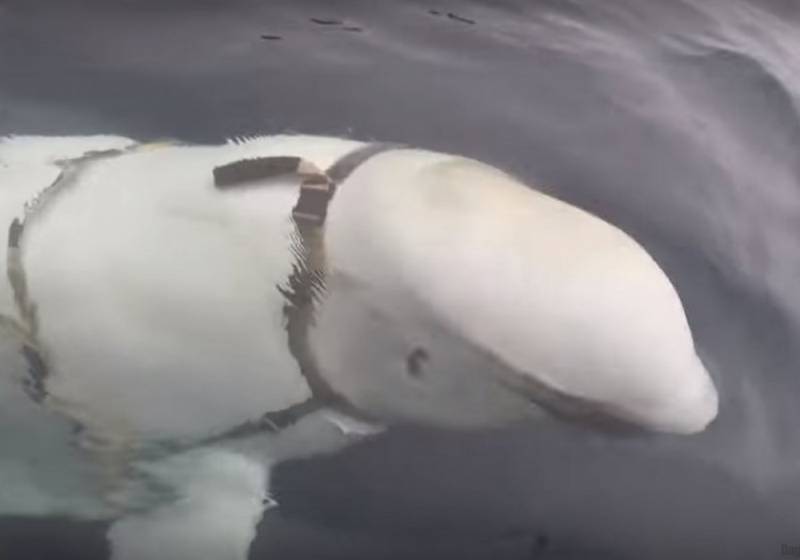 On the northernmost territory of Norway - Finnmark, near the island of Inge, local fishermen noticed a beluga whale in the ocean, on which belts with the inscription "Equipment St. Petersburg "(" Equipment St. Petersburg ") the GoPro camera was fixed.
Fishermen called the representatives of the Directorate of Fisheries of Norway, who, evaluating the situation, decided to remove the kit from the whale. After a series of unsuccessful attempts, they nevertheless succeeded.
According to fishermen who took an active part in what was happening, beluga whale was a "safe and tame animal." The reason the GoPro camera was put on a marine animal, and who did it, could not be established.
The Arctic Institute of Norway threw up its hands and only commented that neither Norwegian nor Russian scientists use whales of this species in their studies.
Well, Norwegian scientists would not be Norwegian scientists if they did not express a version that the local media eagerly picked up: Russian sailors in Murmansk could attach an action camera to the whale. Even the video that was shot during the release of the whale from the harness, the Norwegian publication Dagbladet called "The salvation of the surviving Russian military whale"
I wonder what version of the Norwegians would be if the kit had the inscription Made in China on it?