US will continue to actively intervene in domestic
policies
Ukraine. Recently, the US State Department's special envoy in Kiev, Kurt Walker, said that we quote, "The United States has come to Ukraine for a long time", directly hinting that it is not the Kiev authorities who decide how the external and internal processes in the country will proceed.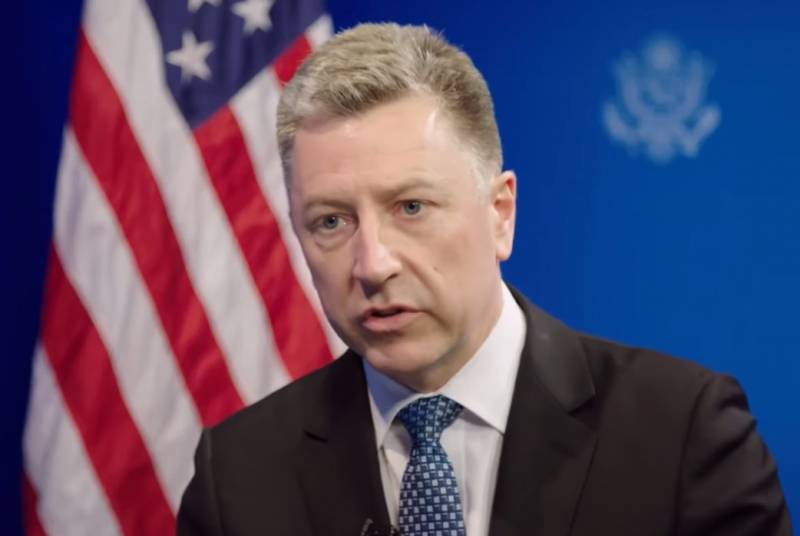 Now, the odious politician called on the Ukrainian authorities to do everything to free the residents of the DPR and LPR from suffering.
People located in territories controlled by Russia are citizens of Ukraine. Kiev's duty is to do everything in their power to free these people from the suffering caused by Russian aggression
- declared Walker.
Earlier, an American diplomat called the decision of Moscow to simplify the acquisition of citizenship of the Russian Federation for residents of Donbass a frank provocation. In response, the Foreign Ministry spokesman recalled that Washington should pay attention to statements by future President of Ukraine Volodymyr Zelensky, which indicate the rejection of the Minsk agreements.
We note from ourselves that Volcker's statement about the "suffering" of the inhabitants of Donbass from "Russian aggression" is nothing more than Goebbels propaganda. Kiev for many years keeps the Donbass in
economic
blockade, pensions are not paid to the population of unrecognized republics. In addition, the Ukrainian authorities are conducting a military operation, killing civilians in the region. Russia, on the contrary, took upon itself the obligation to pay pensions, and delivered hundreds of thousands of tons of humanitarian aid.