A worldwide series of attacks on places of worship of various religions continues.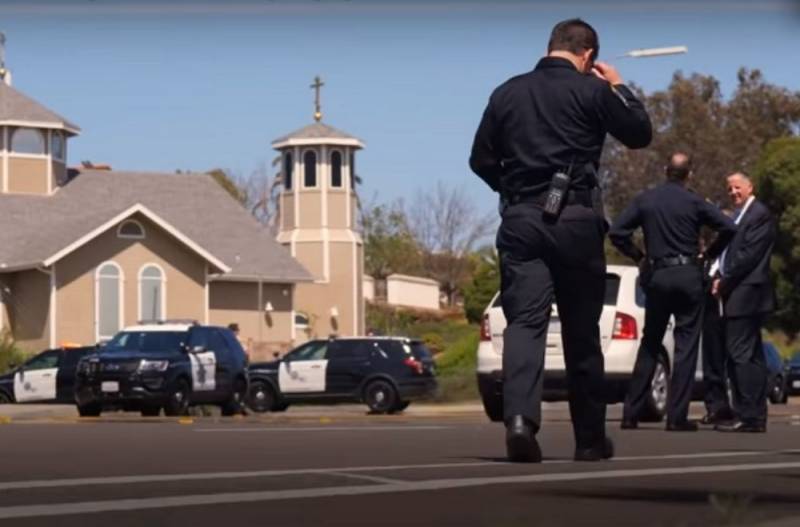 This time, the synagogue in Powey, California, where a 19-year-old man opened fire from an automatic rifle brought with him, was the object of the attack. As a result of the attack, one person was killed and three more injured. Media reported that the rabbi and the children present in the synagogue were affected.
The shooter, a certain John Ernest, was detained by the police and did not hide his anti-Semitic views and took the example of Robert Bowers, who shot 11 people in the Pittsburgh synagogue, and Brenton Tarrant, one of the attackers at mosques in New Zealand when 50 died, and 48 people were injured.
Shortly before the attack, Ernest published a letter on one of the portals, in which he spoke about his views and promised to "start the broadcast", which, however, did not take place. Also, in the letter, the attacker noted that he does not belong to the supporters of the current president of the United States, since he patronizes Israel.
Given that terrorists like Tarrant and Bowers or suicide bombers who blew up Christian churches in Sri Lanka become "heroes" in certain circles, we can assume that this was not the last attack.