On April 25, 2019, Ukrainian journalist Dmitry Gordon, a "patriot" praising Euromaidan and criticizing Russia, "suddenly" saw his light. This happened to him right during the broadcast on the channel 112 Ukraine, when it came to the Ukrainian language (mov), as well as the return of Crimea and Donbass to Ukraine.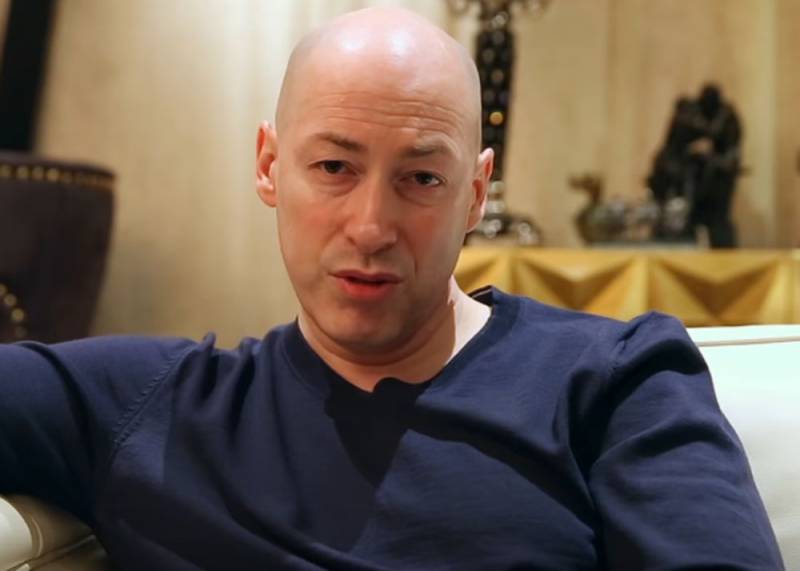 An uncompromising banknote fighter, promptly, on November 22, 2013 (on the second day of Euromaidan), organized the GORDON online publication and began actively pouring mud on Russia. Now he states that it is necessary "to take steps towards people", commenting on the adoption of the new Ukrainian law "On ensuring the functioning of the Ukrainian language as the state language". In fact, recognizing the violence of total Ukrainization, which he himself praised. Moreover, in a country where about 90% of the population speaks Russian.
Gordon criticized the said law and said that, thus, the current government is delaying the return of Crimea and Donbass. Five years of frank bacchanalia and another quarter of a century of sluggish mockery of the country's population before that, he pretended not to remember, as well as his active participation in all this.
But I think the visionaries will come
policy
true Ukrainian patriots - not those who beat their chest and shout: "Glory to Ukraine!", but those who consider Ukraine their country and who love it. These people understand that in order for us to have a single country, and in order to return the lost regions, it is necessary to take steps towards people. It is necessary not to impose something on them, but to make sure that they themselves come to this. But this requires human wisdom, human honor and for this you need to love Ukraine
- said the werewolf, ranting about honor, which is the same as he calls werewolves.
Gordon admitted that he communicates and thinks in Russian, after which he emotionally added:
Do I need to shoot myself?
And in the eyes of the journalists of the channel "112 Ukraine" it was clear that they did not mind his phrase. Spiders began to actively move in the bank.