The Russian floating nuclear power unit Akademik Lomonosov has successfully passed the tests. This was announced on the eve of the press service of Rosatom.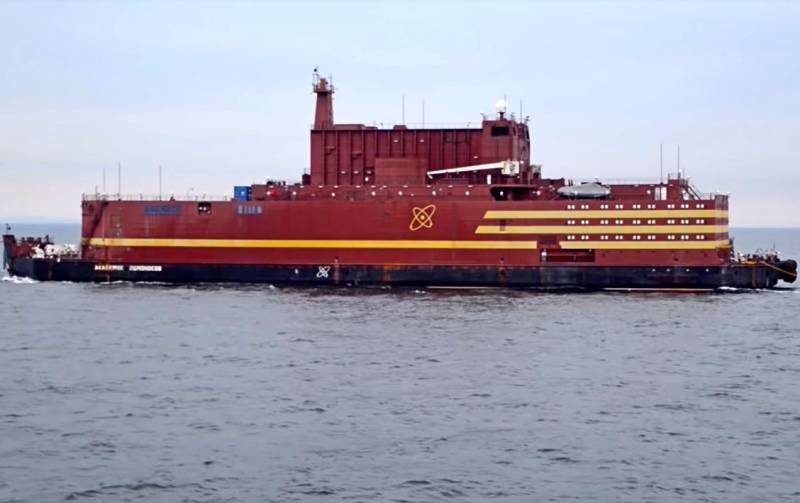 Recall that the Akademik Lomonosov SEB is a unique project of a low-power transportable power unit that will operate as part of a floating nuclear power plant. This station, first of all, is necessary for providing electricity to remote industrial facilities, port cities, as well as oil and gas platforms. In addition, a desalination plant for island states can be created on the basis of the aforementioned power units.
The FNPP includes 2 reactor plants, which together will be able to generate 50 Gcal / h of heat and 70 MW of electricity. As a matter of fact, one such floating nuclear power unit will be enough to ensure energy consumption of the settlement, where up to 100 thousand people live. It is worth noting that the FNPP margin of safety makes nuclear reactors immune to external threats like tsunamis and other natural disasters.
During the tests, the main and auxiliary equipment, as well as automated process control systems, were tested. At the same time, both reactors were brought to full power.
Already this summer, the Akademik Lomonosov SEB is planned to be transported to the port of Pevek (Chukotka Autonomous Okrug).