North Korean leader Kim Jong-un began his first visit to Russia with a stop at the Hassan border station.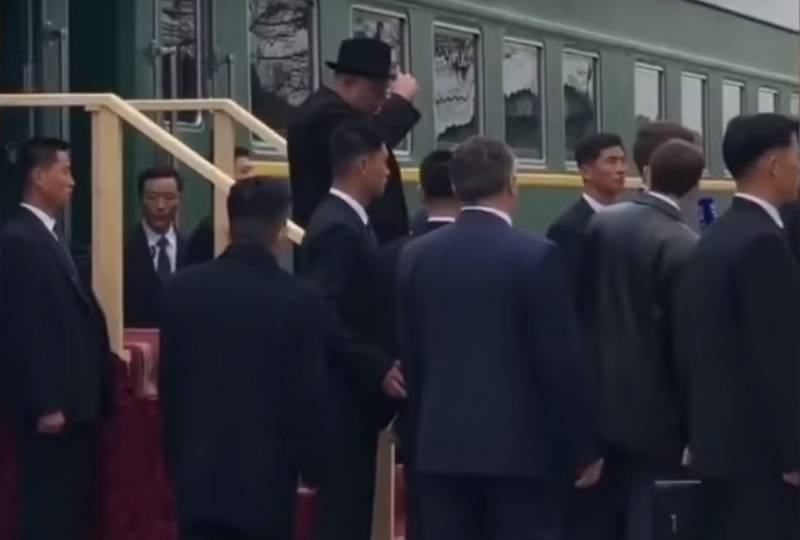 On the platform he was met by a representative Russian delegation consisting of the Governor of Primorye, Andrei Kozhemyako, Minister for Development of the Far East and the Arctic Alexander Kozlov, Deputy Foreign Minister Igor Morgulov and Russian Ambassador to the DPRK Alexander Matsegora.
Upon the arrival of the distinguished guest, a solemn meeting was expected with a traditional treat - a Russian loaf.
During his stay in Hassan, the head of the DPRK visited the Kim Il Sung's house, in which the grandfather of the current leader stayed in 1986, and also held a short meeting with Russian officials who met him.
Then the armored train Kim Jong-un headed through Ussuriysk towards Vladivostok, where the meeting of the heads of North Korea and Russia should be held on April 25.
Recall that for the North Korean leader this is the first visit to Russia, and the last meeting of this level took place in 2011, when Dmitry Medvedev was negotiating with Kim Jong Il in the capital of Buryatia - Ulan-Ude.
Unlike the United States, North Korea and Russia have long-standing good neighborly relations. Therefore, we should expect that the meeting between Vladimir Putin and Kim Jong-un will be held in a warmer atmosphere and will be more constructive than the meeting of the North Korean leader with Donald Trump.