On April 23, 2019, the Constitutional Court of Latvia declared the translation of all schools of national minorities into the Latvian language of instruction constitutional. This is another triumph of "democracy" and at the same time a sentence for all Russian schools in this country, because in Latvia, out of 1,935 million inhabitants, 40% speak Russian.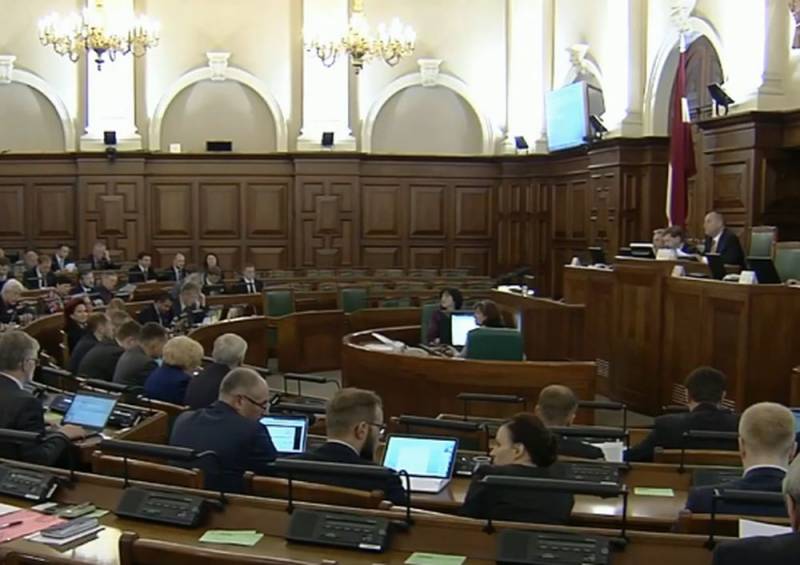 It should be noted that in a small, but so proud, "European" and truly Euro-Atlantic Latvia, the Russian language has the status of a foreign language. This is really very "European", because it is not in vain that Brussels and the rest of the capital of "enlightened" Europe keep significant silence.
It should be recalled that the first meeting of the Constitutional Court of Latvia on this issue took place on February 26, 2019. Already then no one doubted its results. However, the court took a break and returned to consideration on March 19, 2019. And now the decision has been announced that the amendments to the legislation on education adopted by the Sejm of Latvia (parliament) are in accordance with the Constitution.
This is not necessary to be surprised. Nationalism in any country rests on a dictatorship. Well, nationalism cannot rule in a democratic country, since this is unthinkable. But the dictatorship can be disguised as "democracy," creating a bunch of different institutions of power, society and anything else. The essence of this does not change. The main thing is not to allow anyone other than nationalists to take decisions. And Latvia proves it perfectly.
Even if in such a "democratic" country there will be 90% of the Russian-speaking population, then decisions will still not be made. Nationalists will sit in parliament and in courts. Ukraine clearly demonstrates this. And this will continue until Russia begins to create real structures of society for the protection of Russian speakers in such countries. Declarations and deep concerns cannot be remedied, just like betting on oligarchs and officials in these countries. Over the past quarter century, one could already have guessed.
For clarity, it should be added that on March 22, 2018, the Latvian Parliament in the final reading adopted amendments to the laws on education and universal education. They provide for the transition to learning in Latvian at the secondary school stage in schools of national minorities. Full translation will end on September 1, 2021. At the same time, how many inhabitants of Latvia speak Russian was written above.