For more than 70 years, the country of the "rising sun" has been demanding the return of the "northern territories", as the Russian South Kuril Islands is called there. In Japan, there is even a whole ministry of Okinawa and Northern Territory affairs that consumes tremendous resources. This is something like a useless similar ministry for the temporarily occupied territories and internally displaced persons of Ukraine (MVOTVPL).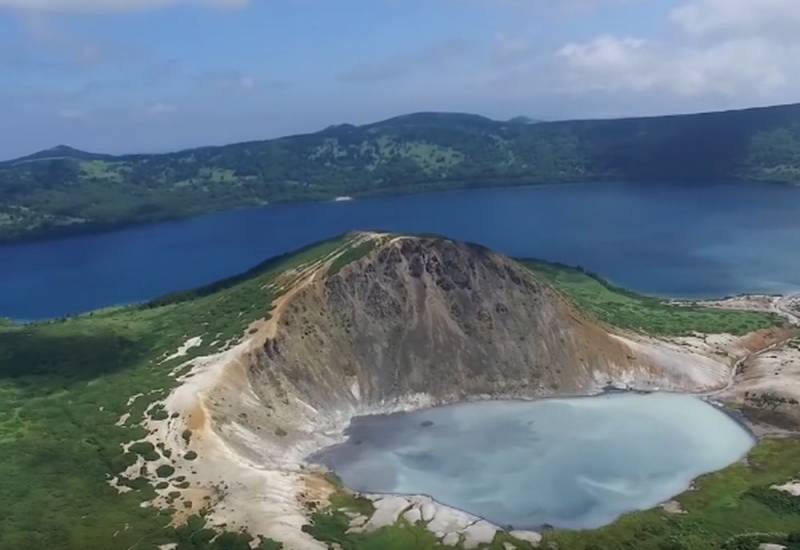 It should be noted that relatively recently we
told
as the Russian Foreign Ministry demanded that Japan explain the words of one of its minister, "samurai" about the Kuril Islands. And so, in his annual report, "The Blue Book on Diplomacy," the Japanese Foreign Ministry abandoned the familiar wording that the South Kuril Islands belong to the land of the "rising sun."
This event has already been called a landmark and reported by the Japanese agency Kyodo. Although only one single phrase disappeared without a trace from the document. But what kind of:
... return the four northern islands to the Japanese side.
But, this does not mean that Tokyo refused claims. This only indicates a willingness to negotiate with Moscow in order to reach a compromise solution that suits both parties, and then finally sign a peace treaty.
The document says so bluntly that Tokyo and Moscow are currently working to resolve the territorial issue (dispute) under the "strong leadership" of Japanese Prime Minister Shinzo Abe and Russian President Vladimir Putin.
It should be emphasized and once again clarified that the position of official Tokyo in the South Kuril Islands has not yet changed. The Japanese simply removed this wording so as not to annoy the Russians once again. And the Japanese Foreign Ministry confirms this.
It must be recalled that Moscow's position is that the South Kuril Islands became part of the USSR following the Second World War and that Russian sovereignty is beyond doubt.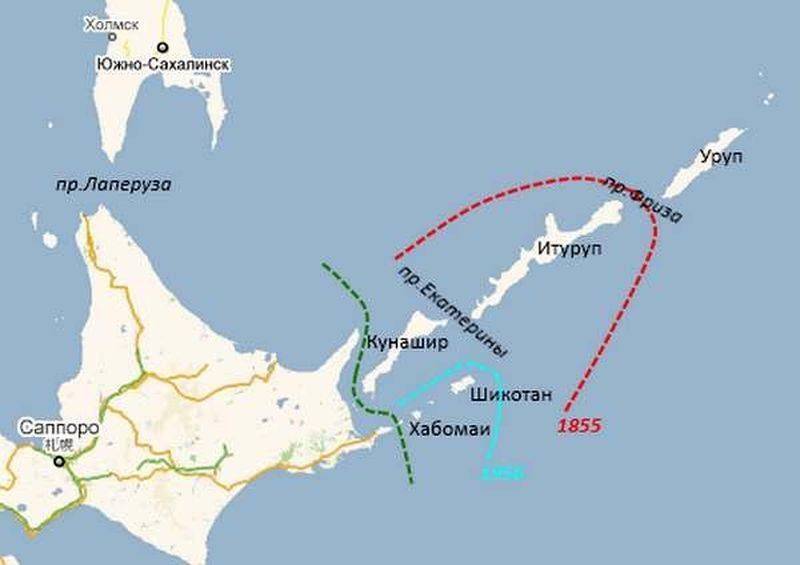 At the same time, in 1956, the USSR, in the form of a goodwill gesture, after signing the peace treaty, agreed to transfer Japan to the Habomai ridge and the island of Shikotan, and the islands of Kunashir and Iturup remained for the USSR. The parties even signed a Joint Declaration in this regard. However, the United States intervened and occupied Japan refused a peace treaty with the USSR. After which she continued to "munch" all the South Kuril Islands.