The army of Marshal Khalifa Haftar launched the second phase of the offensive on the Libyan capital Tripoli. Now the main city of the country will be stormed by infantry units.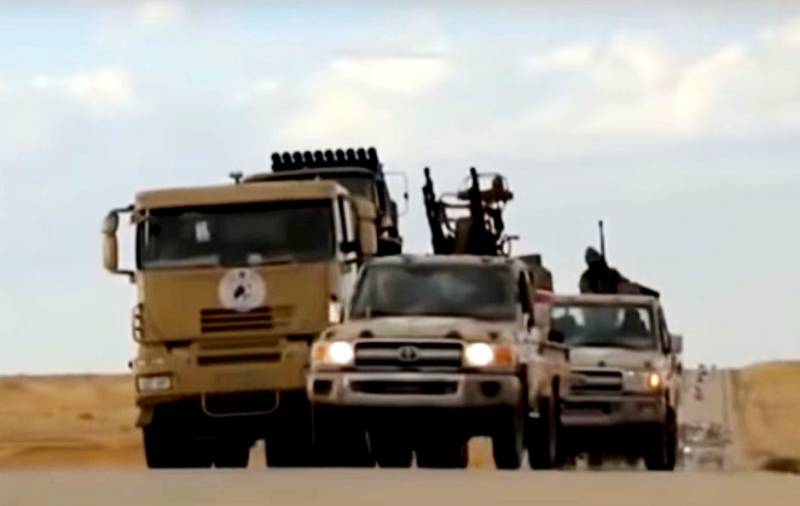 The official representative of the Libyan National Army, Ahmed al-Mismari, told the press about a new offensive in Tripoli. Before, heavy fighting was fought in the vicinity of Tripoli with the use of aircraft and artillery. Now that the units of the Libyan National Army managed to gain a foothold, the LNA command determined the main and secondary directions of the offensive.
Recall that the troops under the command of Marshal Khalifa Haftar are going to capture Tripoli, where the forces supporting the so-called. "Government of National Accord." The offensive in Tripoli began on April 4, and on April 8, the LNA command reported on the capture of suburban areas of the capital. But on this, the first lightning wave of the offensive ended, the LNA almost stopped moving towards its cherished goal, and heavy fighting began.
Opposing parties compete in accusations against each other, in issuing warrants for the arrest of leaders and seek to enlist the support of foreign states, including the United States, Western Europe and Russia.
The activation of Haftar's supporters seeking to take Tripoli as soon as possible is also associated with the approach of the holy month of Ramadan for Muslims, when the forces will have to agree to a truce for religious reasons. Until the holy month begins, the Libyan National Army is about to occupy the capital.
Most likely, the first target of the LNA will be military bases in the southern suburbs of Tripoli. By the way, the government of national accord has already begun the evacuation of institutions in Misurata, which has not yet been occupied by the forces of Khalifa Haftar.