The first shipment of liquefied natural gas to the Coral Anthelia gas carrier will take place with the participation of the President of Russia. Vladimir Putin will give her a start during a trip to St. Petersburg.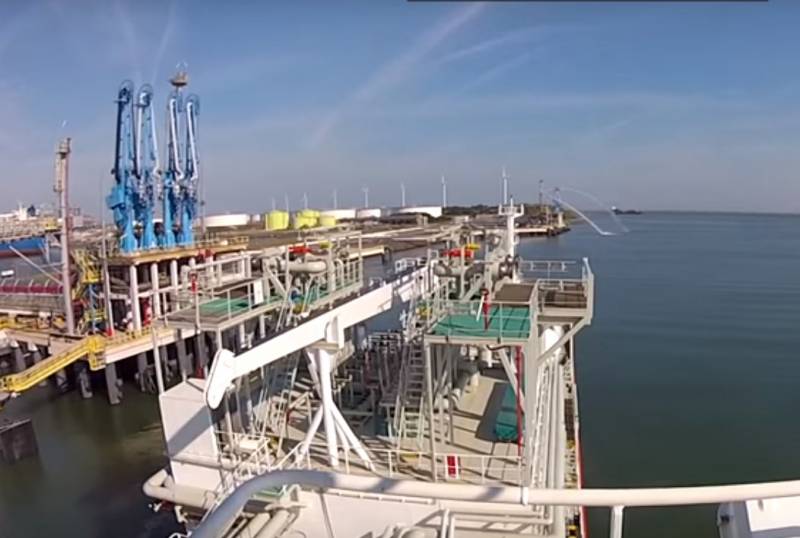 They plan to ship LNG at a new plant in Vysotsk. Recall that this company was opened in the city of Vysotsk, Leningrad Region. The Kriogaz-Vysotsk plant is focused on the production of liquefied natural gas for the needs of domestic and foreign consumers.
Vysotsk is a port city in the Vyborg district of the Leningrad region. This is one of the smallest cities in the Russian Federation in terms of population. According to the census, 1 thousand 115 people live in Vysotsk. The city withdrew to Russia following the results of the Soviet-Finnish war of 1939-1940.
A complex has been built in Vysotsk for the production and transportation of liquefied natural gas. It is capable of producing up to 660 thousand tons of LNG, using the capabilities of the Leningrad-Vyborg-Gosgranitsa highway. The terminal consists of two
technological
lines, each of which is capable of producing 40 tons of liquefied natural gas per hour.
The LNG complex in Vysotsk was built according to advanced technologies, using modern equipment from French and German companies. In our country there are no analogues of the natural gas liquefaction technology that is used in Vysotsk. Its main advantage is the minimal impact on the environment, which is especially in demand in modern conditions, when more and more attention is paid to environmental protection.
For Vladimir Putin, who will visit the northern capital on April 23-24, this is not the first event related to shipping. Also, the president is going to visit the Severnaya Verf shipyard, where the ships for the Navy of the Russian Federation stand.