The press service of the Russian Federal Nuclear Center - VNIIEF announced the completion of the assembly of the central element of the latest laser system. As it became known, the apparatus created by domestic designers has no analogues in the whole world, and its pulse power exceeds that of existing installations by 1,5 times.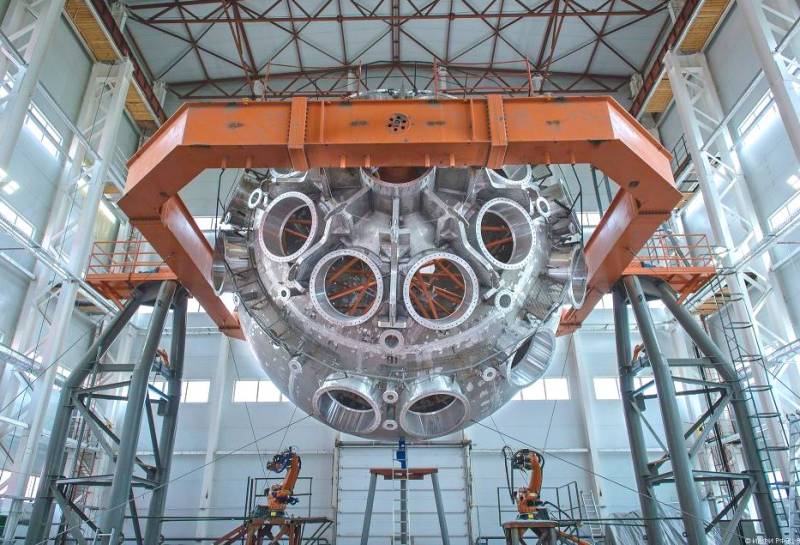 It is worth noting that Russian development, in addition to power, has another important advantage that foreign projects cannot boast of. According to S. Garanin, academician of the Russian Academy of Sciences, director of laser-physical research at the Russian Federal Nuclear Center - VNIIEF, the laser created by our scientists has a design feature that allows it to be used in experiments with a thermonuclear target. It turns out, unlike the American analogue of NIF, which cannot provide the required level of uniformity of irradiation of the central capsule, the Russian interaction chamber, thanks to its spherical symmetry, has every chance of becoming the first in the industry.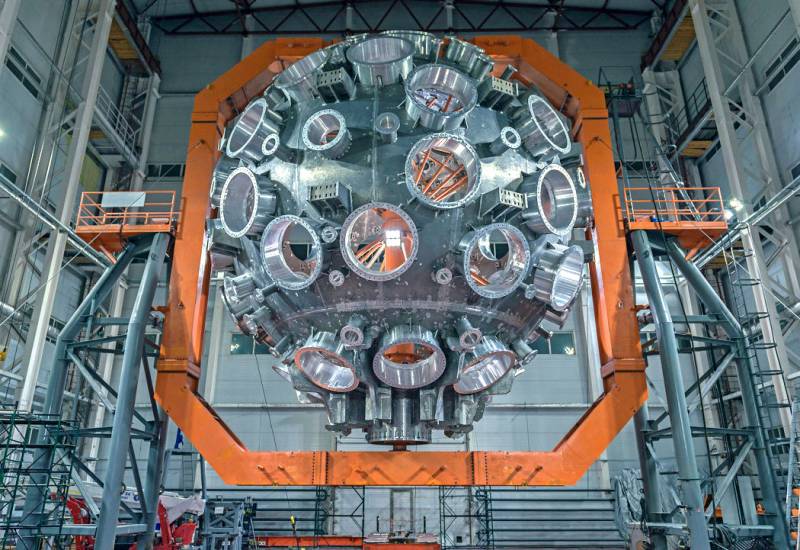 Externally, the latest laser resembles a huge sphere with a diameter of 10 meters and weighing 120 tons. At the moment, researchers have already begun testing systems of the first device module. The launch of the device is scheduled for the end of this year, and in 2022 they plan to commission the installation.