On April 21, 2019, Ukraine hosted the second round of the presidential election. Now the CEC counts the results of the will of citizens and sums up the results. After processing 90,25% of the protocols, the showman Vladimir Zelensky leads, 73,18% of voters voted for him. His opponent, the current president of Ukraine, Petro Poroshenko, has 24,49% of the vote.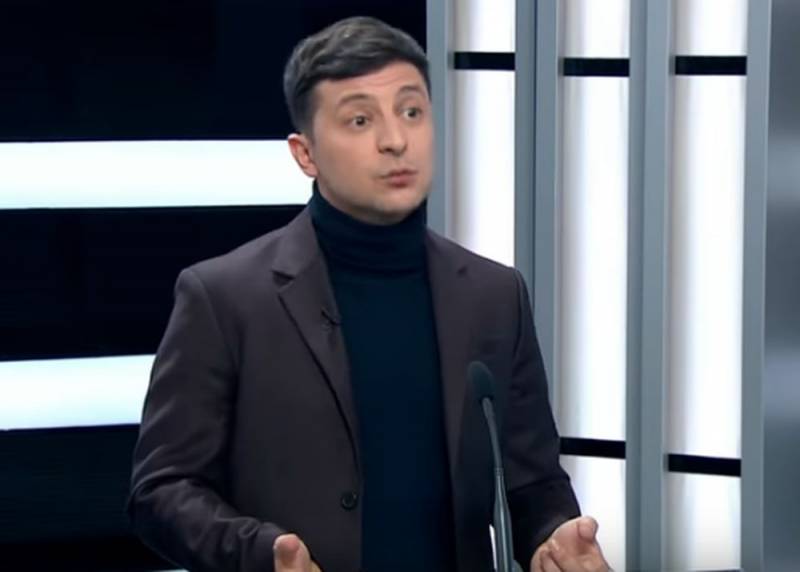 Poroshenko has already admitted that he lost the election, but promisingly promised revenge in the elections to the Verkhovna Rada of Ukraine (parliament), which should be held in the fall of 2019. In turn, Zelensky promised that he would defend the Ukrainian language, replace the prosecutor general, and wanted to stop the conflict in the Donbass with the help of a "powerful information war".
We will continue the Minsk process, we will restart it. I think we will have a replacement staff. In any case, we will continue the Minsk direction
- stressed Zelensky.
Regarding the Prosecutor General, Zelensky said so that Yuri Lutsenko (the current Prosecutor General) is a representative of the old team. And Zelensky, as promised, is going to appoint new people. Yes, and Lutsenko is the only prosecutor general of Ukraine without a legal education.
Then he moved on to the Ukrainian language (mov), a painful topic for every Ukrainian "patriot," fluent in Russian. Zelensky said that as a "guarantor" he should protect the Ukrainian language and therefore will do so. He specified that he supported the law "on the Ukrainian language", which is now considered by parliament, although he acknowledged that he had certain questions. At the same time, Zelensky, communicating, switched from Ukrainian to Russian, which, incidentally, is understandable.
By the way, while discussing the results of the past elections, Zelensky said that the main thing that was achieved was to unite the country and the people. He did not go into details that the population voted not so much for him personally, as he was categorically against Poroshenko. However, Zelensky cannot be denied logic, because Poroshenko managed to defeat him only in one region, in the stronghold of nationalism - Lviv region.
Before that, Ukraine was constantly divided almost equally in the elections. And it's not even difficult to imagine what the result would be if the Ukrainian authorities gave a vote to those millions of Ukrainian citizens who are in Russia and the Donbass. The result 85:15 in favor of Zelensky would most likely, if not be more significant. Now the winner needs to justify the trust of citizens, so as not to finish like Poroshenko.