A source in the Ukrainian sociological service shared the latest exit polls. According to them, the presidential candidate of Ukraine Vladimir Zelensky gains 71,3% of the vote. The current president Poroshenko - 28,7%.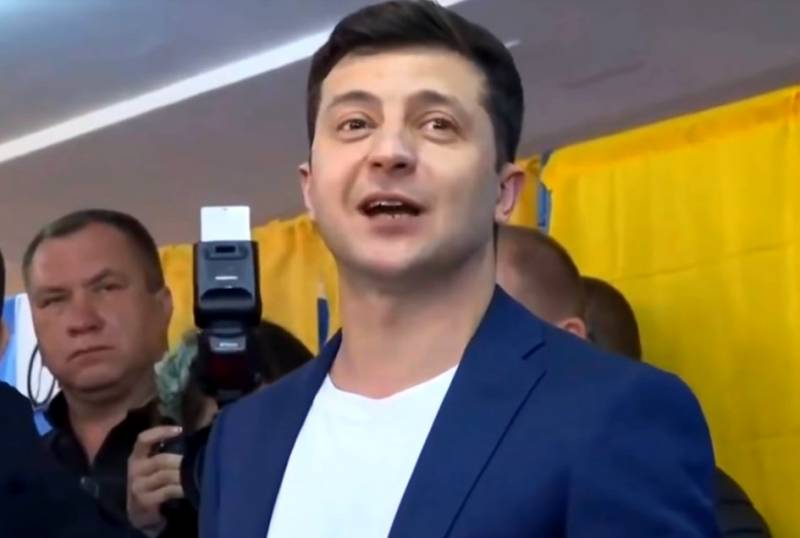 As expected, Zelensky is gaining the highest rates in the southeastern regions of the country, as well as in his native Krivoy Rog. The west of Ukraine shows a low turnout, however, there Zelensky bypasses his opponent.
According to a source, the Poroshenko administration has already reconciled to defeat, but they still plan to maintain
political
the future of its chapter.
Meanwhile, reporters managed to ask race favorite Vladimir Zelensky several questions. In particular, the comedian was asked to comment on his statement about Donbass militias. Recall that on April 19, during a debate with the president, Poroshenko Zelensky called them "rebels," while the current government called the defenders of Donbass "terrorists and militants."
And how do you comment on the words about the rebels?
Asked a voice in the crowd.
This implies "rebels," boys and girls. It was written on the president's website. The rebels who are against Ukraine
- answered Zelensky.
It is too early to say whether this should be regarded as a new approach of the future government to solving the problem of Donbass. However, the fact that candidate Zelensky does not call militias terrorists already inspires some hope.