President of Belarus Alexander Lukashenko likes to make loud, sometimes vague, but promising statements. This is his style. And so, on April 20, 2019, the Belarusian leader, answering journalists' questions, called on certain Russian
politicians
not suffer over his claims of sovereignty.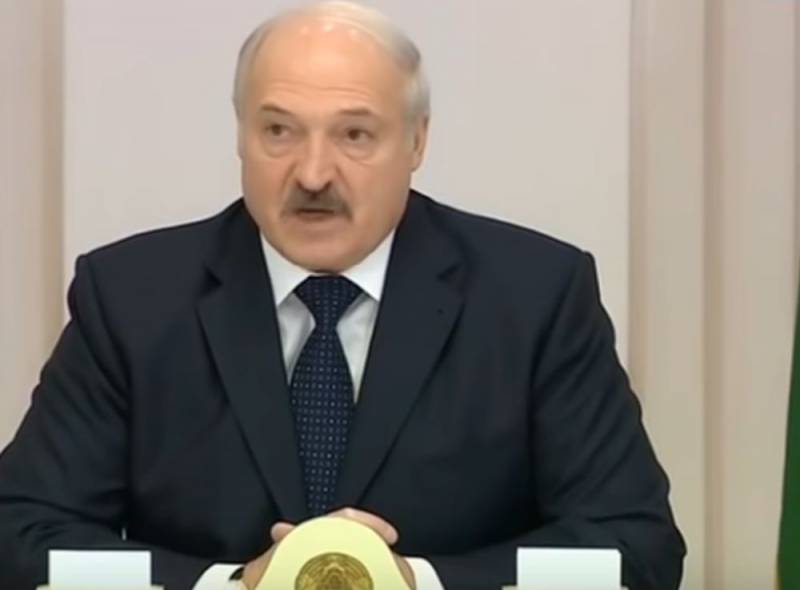 It should be noted that Lukashenko was asked about the nervous reaction of some Russian politicians, about the phrase he said the day before in the Address to the Belarusian people and the National Assembly. So, Lukashenko then declared that those who dare to destroy Belarus (president or government) will be cursed by the Belarusian people, and those who dare to do this by force will receive a powerful rebuff. At the same time, it's difficult for us to judge how nervous the reaction of the Russians was, since Russia is already used to harsh statements regularly coming from Minsk, but the nervous reaction of the Belarusian side is really visible.
Some politicians suffer in vain, especially in Russia. I received all this information: "Oh, this is against Russia." These phrases were directed against those who would try to do it. This is first. Secondly, as far as I understand, I sincerely say that Russia is, one might say, a stronghold of our sovereignty.
- answered Lukashenko.
God forbid that something happens, then we will be in the trenches with Russia together
- stressed Lukashenko.
Regarding the phrase "will receive a powerful rebuff", Lukashenko explained that this applies to two factors - internal and external. And both of them are connected with the desire of someone to include Belarus in the composition of another state.
It should be reminded that recently Lukashenko solved the "language issue". The thing is that in Belarus there were already two state languages ​​- Belarusian and Russian. Therefore, it is difficult for us to understand what exactly Lukashenko had in mind.
In addition, the president promised that after leaving office he would not change the constitution for himself. And then Lukashenko told the truth, as they were planning to change the constitution before he left his post. So reliable.
The explanation is simple. The president is tired of visiting the cowsheds. What is no reason to change the constitution, a year before the next election?
You can understand the "dad". He is really afraid that one of his heirs will lead the country in a different direction. The thing is that Russia is a civilizational center of attraction, whether someone likes it or not. But in order for the surrounding territories to maintain their independence, they need to cultivate nationalism. Otherwise, the centripetal forces themselves will put everything in its place.
That is, there are only two options. Either nationalism and dictatorship, and nationalism is always a dictatorship (sometimes it is open, sometimes not explicit, disguised). Or internationalism and unification with Russia. It is easier and safer to solve various issues. And this applies not only to the countries of the former USSR, but to all of Eurasia. You just take a closer look.