The last time Yellowstone super volcano exploded 640 thousand years ago. It is still considered active, although most of the time thereafter, it was relatively "napping" relatively peacefully. However, the last two decades have seen a gradual increase in its activity, and with it the anxiety of the scientific community and the public.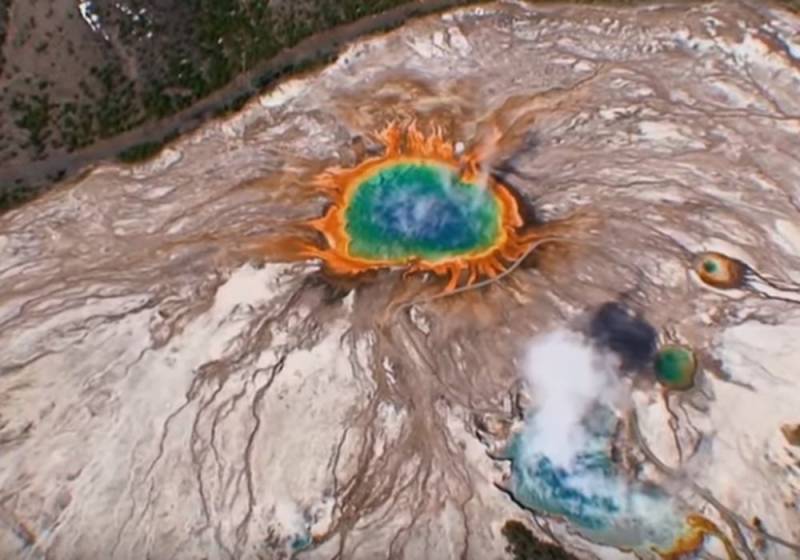 For example, the British tabloid Daily Express (owned by Express Newspapers, owned by philanthropist oligarch Richard Desmond) reports that recently, using satellite imagery, specialists from the US Geological Survey discovered in Yellowstone National Park (founded in 1872) relatively fresh ( new) thermal anomaly, which tends to expand. And it is the information about this that causes concern, since an increase in temperature is one of the signs of violent underground activity that can lead to an eruption of a volcano, or rather, to an explosion of a supervolcano. Moreover, this will have extremely sad consequences not only for the North American continent.
It is specified that the next thermal anomaly was detected after the trees began to die due to the rising temperature in a certain area of ​​the terrain. Experts studied infrared satellite images of 2017, compared them with images of the 90s and came to the conclusion that a new thermal zone appeared between West Turn Lake and the Lake of Turn geothermal zone (previously discovered). That is, two decades ago, it was definitely not there, and this is a bad sign.
It is emphasized that the new thermal anomaly is yet another evidence of Yellowstone activity, including geothermal activity. She argues that such manifestations have become regular in the area. Therefore, experts are confident that the mapping of this area and the use of satellite monitoring are extremely important. Indeed, in the territory of this national park, whose area is about 900 thousand hectares, there are about 10 thousand geysers and various hot springs. They are a reflection of the magmatic activity of a supervolcano.