On April 18, 2019, the Investigative Committee for the Voronezh Region reported that a 45-year-old local resident was charged with a crime under Part 3 of Art. 30, part 1, article 105 of the Criminal Code ("Attempted murder"). We are talking about the driver of a car brand Mercedes (Mercedes) Vyacheslav Dmitrenko, who intentionally ran into a cadet of the Ministry of Emergencies in Voronezh on April 1, 2019.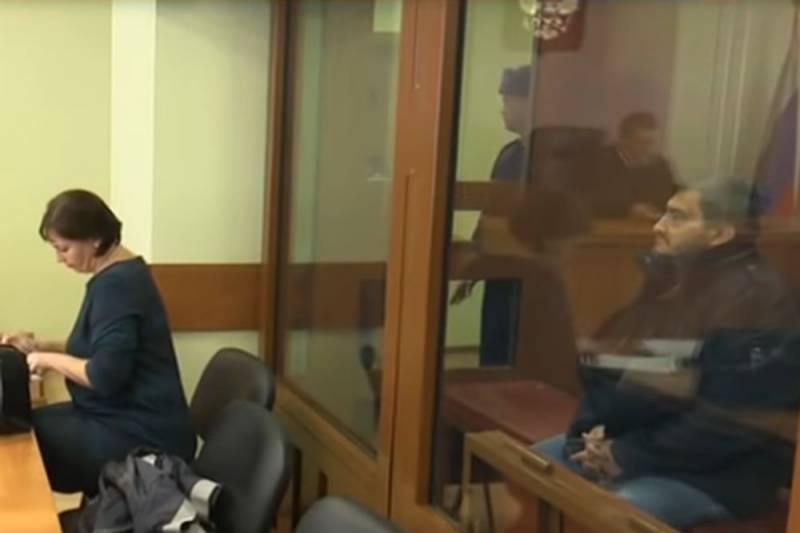 The corresponding statement is published on the official website of the department. It is specified that the accused did not plead guilty and refused to testify in accordance with Art. 47 Code of Criminal Procedure. It is specified that a set of measures is being taken in the criminal case to establish all the circumstances of the incident.
According to the investigation, in the daytime on April 01, 2019, at the house number 231 on the Krasnoznamennaya street of the city of Voronezh, the accused, intentionally wishing death to the clerk of the Ministry of Emergencies, intentionally ran over the latter, causing multiple injuries to the victim
- the statement says SKR in the Voronezh region.
It should be recalled that as a result of the collision, the 21-year-old cadet of the Ministry of Emergencies received multiple bodily injuries (injuries). He was diagnosed with: concussion, bruised head wounds, bruise of the chest, bruise of the left elbow joint, hematoma of the left leg.
At the same time, they reported from the Leninsky District Court of the city of Voronezh that Dmitrenko had a serious illness, he was abusing alcohol and he had a second group of disabilities.
It must be added that the mother of the accused - Lyudmila Dmitrenko - a professor at a medical university, fully justified the act of her son. She shifted all the blame to "blindness", "mental illness" and other diseases of the son of a businessman, to whom certain medical certificates will always come in handy. So the investigation still has a great opportunity to establish the real state of health of Vyacheslav Dmitrenko and to find out the mother's attitude to education, but also to the origin of all kinds of medical documents and the validity of the information contained in them. The accused allegedly has schizophrenia since 2000.
It is simply amazing how then such a sick person could get a driver's license and was generally able to drive a car. So it's good that the video of the incident got into the network and spread widely on social networks, giving the case a well-deserved resonance. In addition, the cadet didn't cool down, but was in the service and knowingly hitting him with a car can already fall under Art. 117 of the Criminal Code ("Attempt on the life of a law enforcement officer").