Recently, we informed how the Presnensky court of Moscow
extended
arrest of the forward of FC Zenit (St. Petersburg) Alexander Kokorin and midfielder of FC Krasnodar Pavel Mamaev, as well as they
responded
to the indictment of the prosecutor. And so, on April 17, 2019, the injured director of the automotive industry and railway engineering department of the Ministry of Industry and Trade of Russia Denis Pak informed the court about the details of what happened on October 8, 2018.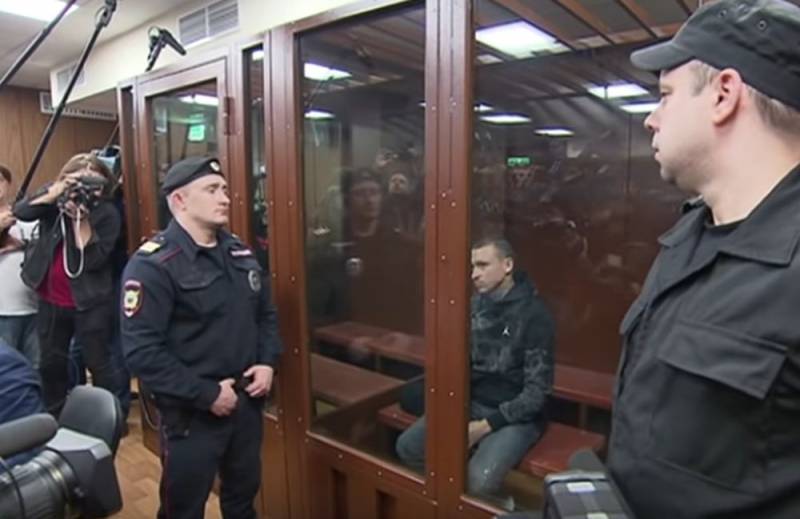 Pak said that while he was waiting at Coffeemania for his acquaintances for a working meeting, he worked with a laptop, trying to distract himself from the noisy company that was nearby. Then he heard shouts, but did not respond to them, since he thought that they were not addressing him. Later he asked the cafe's neighbors if they had contacted him. Those answered that to him. After that, he tried in the correct form to explain that he was behaving uncivilized.
Then Cyril Kokorin came up to me and began to use foul language, and Alexander Kokorin took a chair, and aiming at my head, he struck from above. I set up my hand, the blow fell on the arm and head. Cyril also began to hit me in the head. It lasted two to three minutes
- said Pak.
Pak added that even before the incident, he asked the cafe staff to transfer him away from the noisy company, but the cafe staff did not. And the players, when he made a remark to them, insulted him on a national basis, additionally using obscene language.
The company behaved indecently. They called me Chinese and told me to go to my China and make comments there
- he stressed.
At that time, the acquaintance of Pak, Sergei Gaisin (general director of FSUE NAMI, developer Aurus), entered the cafe and tried to isolate him from the raging football players.
Mamaev hit Gaisin, who came later and tried to push the company, while Protasovitsky tried to strangle him
- added Pak.
In addition, according to Pak, he addressed such threats as: "we will kill you" and "lucky that he survived." He denied the testimony of the players that after the incident they tried to come to terms with him.
It must be recalled that in this criminal case, the court must interview 45 witnesses.